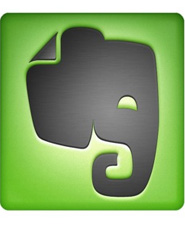 Haven't discovered Evernote yet? This hugely popular multiple award-winning FREE app, they say, "turns your iPhone, iPod Touch and iPad into an extension of your brain." Gotta love that…Evernote lets you create text, photo and audio notes and instantly synchs them up from your mobile to your Mac or Windows desktop.






makes text within snapshots searchable
allows you to mark notes as "Favorite" for quick access
all notes include geo-location information for mapping and search
Evernote's great for research and class notes. Did we mention it's free? Go Evernote!