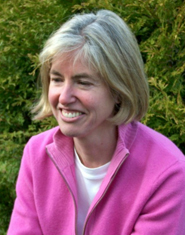 Award-winning poet and novelist Anne Simpson, currently Dalhousie Writer-in-Residence with the Department of English, will read from her forthcoming collection of poems Is.
Anne Simpson was the winner of the 2004 Griffin Poetry Prize for her second poetry book, Loop, and she will soon release her fourth poetry collection Is. Her most recent novel, Falling, won the Dartmouth Fiction Award and was longlisted for the Dublin IMPAC Literary Award. She has also written a book of essays, The Marram Grass: Poetry and Otherness, published by the small yet mighty Gaspereau Press.
Anne has worked previously as a Writer-in-Residence at the University of New Brunswick (2002-2003), and as Artist-in-Residence in the Medical Humanities Program at Dalhousie University (2004).
This event is sponsored by the Canadian Literary Collections Project. Please phone 494-3615 for more information.
March 24, 7:30 pm
DUASC Reading Room
5th floor, Killam Library
DALHOUSIE UNIVERSITY