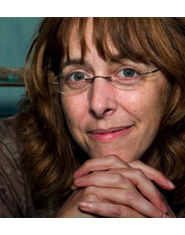 7:30 pm, Thursday October 28
Special Collections Reading Room
5th Floor, Killam Library
494-3615 for more info
The Killam Library is proud to host a reading by the winner of the 2010 Thomas Head Raddall Fiction Award, local writer and filmmaker Shandi Mitchell.
Shandi graduated from Dal with a degree in English and Theatre. Her award-winning short films have been featured at festivals across North America. In 2008, she was awarded the Canada Council's Victor Martin-Lynch Staunton Endowment in Media Arts.
Her debut novel Under This Unbroken Sky was simultaneously published by Penguin Canada, Weidenfeld & Nicolson (UK) and Harper Collins (US) in August 2009. It has sold in nine countries, including translation rights for Chinese, Hebrew, Dutch and Italian. Under This Unbroken Sky won the 2010 Commonwealth Regional Prize for First Book (Canada/Caribbean), the Thomas Head Raddall Fiction Award, and the Margaret and John Savage First Book Award.
This reading is hosted by Dalhousie University Archives & Special Collections, holders of the Thomas Head Raddall Collection, and is sponsored by the Canadian Literary Collections Project. Visit the CLCP website for further information!