Did you see the recent story in the Chronicle Herald about a set of World War One-era love letters found in a wall of a home in Dartmouth?  The letters were written by a young Captain Roome to his beloved "Little Girl," Annie Belle Hollett, the woman he would one day marry.   The story quickly made international headlines.
But what wasn't part of the story was that Captain Roome had a brother who also served in World War One.  Richard Edward Graham (a.k.a. "Reg") Roome was studying at Dalhousie when he left to join the 2nd Heavy Battery, Royal Canadian Artillery in 1915.  Roome toured throughout the Middle East during World War One and went on to become a Brigadier in the Canadian Army.  He helped train artillery troops in Debert, Nova Scotia and Tracadie, New Brunswick and was instrumental in the creation of the CanLoan program that saw Canadian infantry officers loaned to the British Army in World War Two.
Brigadier Roome donated his military and personal papers to the Dalhousie Archives and Special Collections in the 1970s.  The fonds contains a wealth of information about Roome's involvement in World War One and World War Two, including diaries, correspondence, and some remarkable photographs of his travels through the Middle East and duties as a Brigadier and Deputy Adjutant General.
Here's a photo of Richard Edward Graham Roome (left) taking a fishing break with Major Keen (right) at the Canadian Army artillery camp at Tracadie, New Brunswick: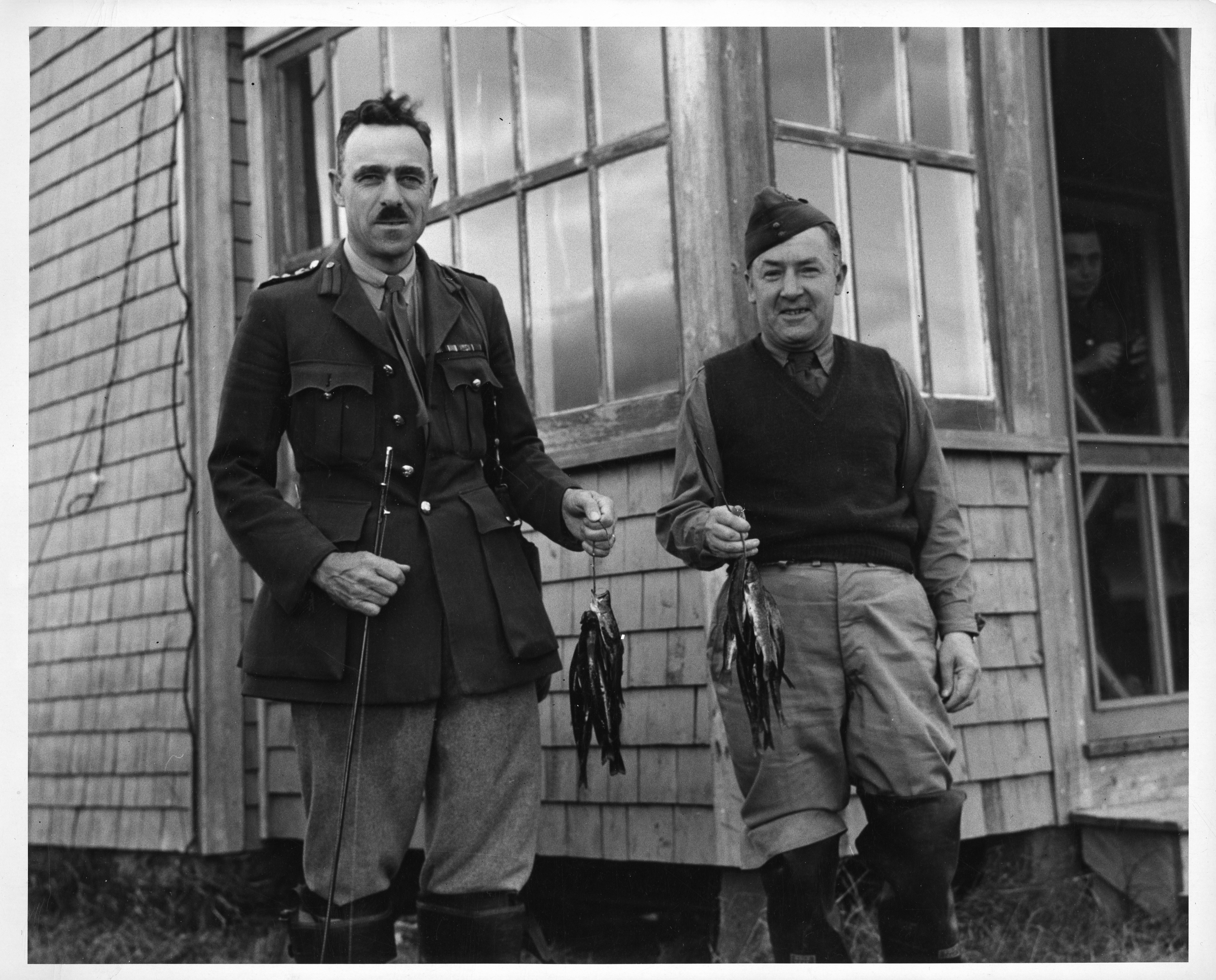 We're working on getting a more detailed description of Brigadier Roome's papers posted to our website, but in the meantime, his fonds is available for viewing in the Archives and Special Collections Reading Room on the 5th floor of the Killam Library.  Drop on by!