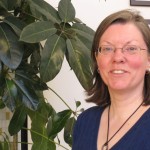 Lunch & Learn
Presenter: Shelley McKibbon, Kellogg Health Sciences Librarian
May 30, noon – 1pm
Killam Library Room 2616
The basics of RefWorks are easy to learn and teach. But what happens when you get an "oddball" question from a student or faculty member, or you discover an error you haven't encountered before?
RefWorks pro and health sciences librarian Shelley McKibbon will highlight some of the trickier aspects of this popular citation management tool and show you how to deal with them. Have advanced RefWorks questions yourself? Bring them to this session or email them to Shelley (mckibbon@dal.ca) by Friday May 25, and they will be dealt with on the spot.
All are welcome, and don't forget to bring your lunch!