UPDATE: Thursday, November 25, 11:34 a.m.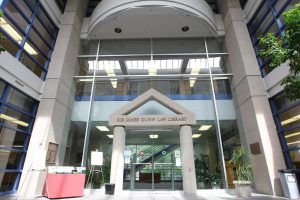 The Sir James Dunn Law Library is still closed due to the ongoing closure of the Weldon Law Building. We expect the building, and the library, to reopen on Monday, November 29.
There is water damage in the Weldon Law Building due to a malfunctioning sprinkler on the 4th floor. We are very thankful that there was little to no damage in the library;  however, there is some damage in offices and classrooms.