by Anne Matthewman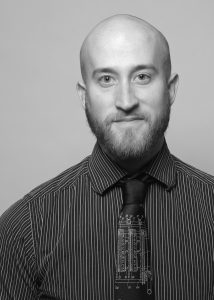 The Sir James Dunn Law Library is pleased to welcome Gordon Ashley as our new Evening Supervisor effective today.
Gordon will be familiar to many of you as he has been working in a temporary position at the Law Library Service Desk for the past several months.
Gordon's duties will include hiring and managing student staff, overseeing the late-day staffing and operation of the Services Desk, assisting library users with circulation issues, and creating library displays. While we are shut down due to the pandemic, Gordon is working from home on a number of projects.
He will be learning all about our upcoming new library catalogue system (Alma) and he will be of great value to us as we work on preparing data for migration.
Previously, Gordon worked at the Patrick Power Library at SMU, and at the Central Branch of the Halifax Public Library.