The following spaces are open by appointment for limited and safe access to Dal Libraries spaces for current Dalhousie faculty, instructors, students, and staff.
Locations not listed (Sexton Library, Sir James Dunn Law Library) are not yet ready to be booked. Weekend hours will roll out in the coming weeks.
Please note: The spaces will be closed for cleaning from noon–1 p.m. and  from 4–5 p.m.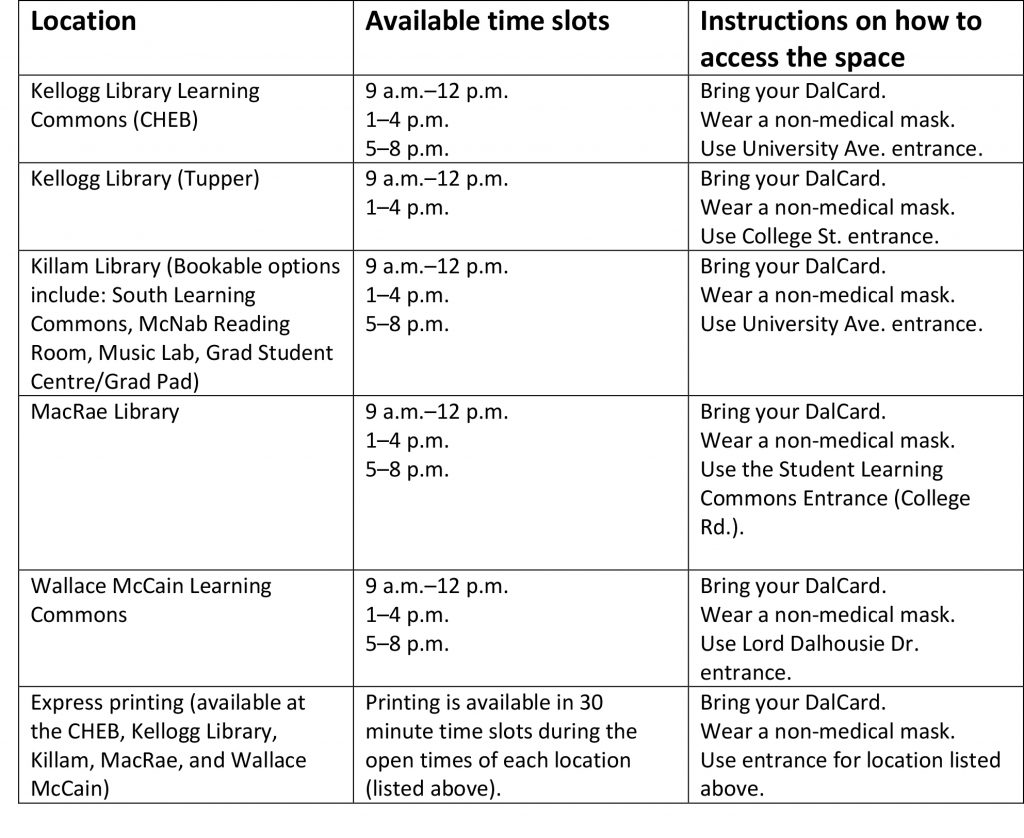 After you log in to the booking system, choose the location you want (or express printing) from the drop-down menu to see which time slots are available. Depending on the space, a study table, study room, or a computer can be booked for three-hour time slots. Computers can also be booked for 30 minute express printing.
Bookings should be made a minimum of 24 hours in advance by completing this form.
You will receive an email to confirm your booking has been received and an email when your booking is confirmed.
You must bring your DalCard to gain entry to the space.
The wearing of non-medical masks is mandatory.
Furniture in the spaces has been adjusted to encourage social distancing. Library staff will perform some cleaning between time slots.
If you want access to materials from the Dalhousie Libraries' collections, please continue to request items through the Curbside Pickup service.