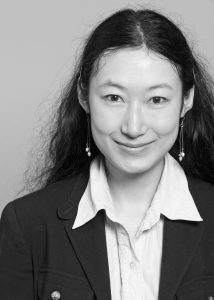 What brought you to the MLIS program at Dal?
I worked at the Nova Scotia Health Authority (NSHA) as a Cardiology Research Assistant before I decided to pursue graduate studies. During my work term at NSHA, I became very interested in information technology implementation and data management in the health care field. That was what initially brought me to the MLIS program.  
What drew you to the internship at the Dal Libraries?
I value hands-on experience at work. I am interested in international travel. I am also a firm believer of knowledge transfer and international development. The Agricultural Transformation Through Stronger Vocational Education (ATTSVE) internship offers me an opportunity to provide library training to library staff in four colleges in Ethiopia, which was everything that I hoped for from an internship at the Dal Libraries.  
What's your educational background?
I have a BA (honours) from St. Thomas University. I was an English major. I also have a Master of Public Administration (MPA) from Dalhousie University.
What have you been doing during your internship?
There were two components of my internship:
1. I spent four weeks in the MacRae Library in Truro from April 23 to May 18. I received systematic training in cataloguing, circulation, and other aspects of academic library operations. I also sent out a workplace survey to the four colleges in Ethiopia that I would visit. The survey results were valuable when determining training priorities and needs. I also attended orientation sessions on Ethiopian culture and travel tips. During my time in Truro, I prepared slides and a variety of materials, such as a list of open-access journals and databases in agriculture, for the later visit to Ethiopia.
2. I visited four libraries at Nedjo, Wolaita Soddo, Woreta, and Maichew in Ethiopia from May 23 to July 6. I provided 5-day training in each library in the areas of cataloguing, online resource search and usage, the Essential Electronic Agricultural Library (TEEAL) offline database usage, borrowing and facility usage policy drafting, and library staffing and services. There were variations among libraries because of the different sizes of book collections, staff computer skills, and existing practices. At the end of each training session, I drafted recommendations on the improvement of library management, staff training, and services to college senior managers.  
Fun and interesting facts about you:
I have published a book and five articles (soon to be six) in peer-reviewed journals in the areas of the effects of digital revolution in Canadian government functions and services, social media in health care field, communication strategy in data mining, e-learning and professionalism, and evidence in policy/decision making. I have also presented ten times in international, national, and regional conferences, including the 51st Hawaii International Conference on System Sciences (HICSS), the 5th annual Canadian Association of Programs in Public Administration (CAPPA), and the 43rd Atlantic Provinces Political Science Association (APPSA) conference. Nevertheless, many people still do not think that I know how to speak English or how to write in English. Guess my battle against stereotyping and various forms of racism will never end…