Three long-serving and highly valued members of the Dalhousie Libraries staff are about to retire. Sharon Longard, Tim Ruggles and Tina Usmiani will be taking early retirement effective July 1, 2012 and moving on to new chapters in their lives. All have been with the libraries for many years and have made invaluable contributions in their fields. Here are brief descriptions of their careers at Dal.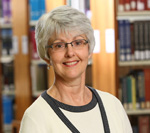 Sharon Longard, Head of Reference Services, Killam Library
As a new graduate of the Dalhousie School of Library Service, Sharon was hired in June 1978 as a Science Librarian in the Macdonald Science Library. She was appointed the subject librarian for Psychology and worked as a science reference and instruction librarian. In the early years Sharon worked closely with Psychology Department faculty members to develop an information literacy component for the Psychology 2000 class. She has been teaching psychology students about library resources, both in person and online, for over 30 years. Sharon has worked on countless Library and Faculty of Science committees through the years. She served as Head of Science Services from 1998-2004 and is currently Head of Reference and Research Services in the Killam Library.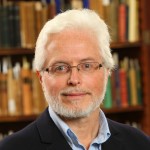 Tim Ruggles, Health Sciences Librarian
Tim began his career at the Dalhousie University Libraries at the newly built Killam Library in 1973 as a cataloguer, eventually becoming Assistant Head in that department. For much of his time at the Killam he served as the library's Political Science subject specialist. In 1986, after graduating with an MLS degree from Dal's School of Library and Information Studies (now called School of Information Management), he was appointed to a librarian position at the W. K. Kellogg Health Sciences Library. This position was originally half-time in Technical Services and half-time in Public Services. In the late 1990's Tim became the Library's point person in evidence-based medicine. He worked closely with the Departments of Family Medicine and Emergency Medicine for many years in their ebm training programs for residents. In 2009 Dal's Emergency Medicine Department showed their appreciation for Tim's work by naming an award after him: the "Tim Ruggles Critically Appraised Topic Award" is now presented annually to the resident who writes the best CAT. Tim has also shared joint responsibility as liaison for undergraduate medicine for many years.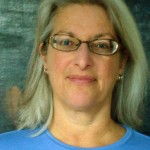 Tina Usmiani, Dalhousie Libraries Communications Officer
Tina has been working off and on at the Libraries since 1979, when she was hired as a cataloguer at the Killam and became the library's Russian subject specialist. In 1982 she went to University of Toronto to do a PhD in Russian Studies and returned to Killam cataloguing in 1990 after working briefly in the Law Library. Tina continued her work as a library assistant in Special Collections from 1996 until 2009, when she acquired her current position as the Dalhousie Libraries Communications Officer.