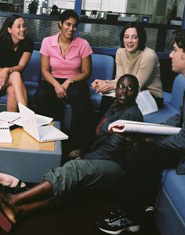 The Dal Libraries welcome everyone to a new academic year! Here are a few tips to get you started using the library.
Your DalCard is your library card, but you have to register it with us in order to be able to borrow and renew books etc. Just fill out this online form, or come to the Circulation Desk at any of the four libraries.
Learn how to find books, articles, databases, subject guides and RefWorks on our website in this short video: Getting Your Research Started With the Dalhousie Libraries Website
We have online guides listing key resources for every subject taught at Dal. Find yours on our Subject Guides page.
Want to keep in touch with what's happening at the libraries? Follow us on Twitter, or "like" the Killam Library or the Sexton Library on Facebook.
Have a great year!