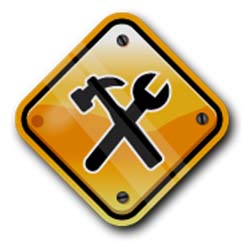 If you've been in the Killam Library this week you won't have been able to miss the noise emanating from the 2nd floor. We apologize sincerely for the racket, but…
an emergency exit and new washrooms are required on the 2nd floor due to increased usage since installation of the LINC and expansion of the Learning Commons
the library's' budget won't allow for the extra costs of having this work done outside regular working hours
we expect the noisiest work will be done within a week
there are areas in the building (we especially recommend the 4th and 5th floors) that are available for study purposes where the noise cannot be heard
it is not possible to close the library for the duration of this work
library staff mind the noise too. We're all trying to grin and bear it!
Thanks everyone for your patience!