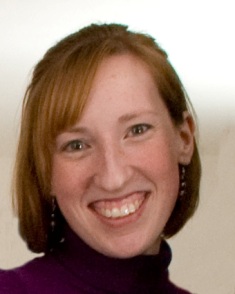 We're delighted to introduce you to Suzanne Hayes, who began working as a full-time Stack Maintenance / Circulation Assistant at the Killam Library on February 1, 2011.
Suzanne is currently in the third year (part-time) of a Library Technician Program at the Nova Scotia Community College. She comes to us from Dal's Department of Anatomy & Neurobiology where she worked as Administrative Secretary for a year and a half. Suzanne has also held positions in Admissions at Saint Mary's and the Mount, so she's completely at home in a university environment.
Suzanne's job with the Circulation Dept. involves doing maintenance—reshelving books, tidying up around the copiers etc.—in the stacks and working at the Circ Desk. Or as she puts it, "I do the quiet stuff in the mornings and the socializing in the afternoons!"
Suzanne enjoys sports and is an avid volleyball and basketball player. She also loves to read, particularly historical fiction and biographies. Her experience working with students and her lovely smile will make her a real asset to the Libraries!