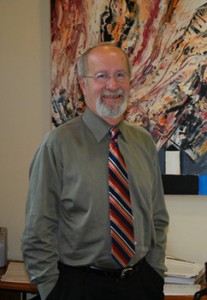 William Maes was recently elected as Vice Chair/Chair Elect of OCLC's Americas Regional Council. He will be the first Canadian to head this Council. This also makes him a member of OCLC's Global Council for 3 years.
This was the first election of officers for the Americas Regional Council since OCLC governance changed from a single Members Council to a Global Council and three regional councils–Americas; Asia Pacific; and Europe, the Middle East and Africa.
Americas Regional Council is comprised of members from libraries and cultural heritage organizations in Canada, Latin America, the Caribbean and the United States.
Founded in 1967, OCLC is a non-profit, membership, computer library service and research organization dedicated to the public purposes of furthering access to the world's information and reducing library costs. More than 72,000 libraries in 171 countries have used OCLC services. OCLC also produces and maintains WorldCat, the world's largest online database for discovery of library resources with over 1.6 billion records. The Dalhousie Libraries acquired WorldCat in June 2009.