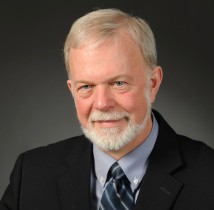 SIM Professor, Dr. Bertrum MacDonald, has received the Faculty of Management Research Impact Award. The Impact Award is given to a FoM researcher in recognition of their overall lifetime achievement to date. This decision is guided by traditional research metrics, such as impact factors and citations and additional considerations of the nature of the impact.
Dr. MacDonald was nominated by Acting SIM Director, Dr. Vivian Howard. From the nomination:
As a senior faculty member in the School of Information Management, Bertrum has had a distinguished career as a researcher and has been recognized with the Marie Tremaine Medal (the highest honour awarded by the Canadian Bibliographical Society) and a Dibner Resident Scholar Fellowship at the Smithsonian Institute, in addition to SSHRC and CFREF research grants totalling nearly $1 million.  Throughout his career with SIM, he has been instrumental in creating and sustaining an enriching, supportive, and productive research culture.
Bertrum has been involved in many distinguished research initiatives during his career with SIM, but his leadership of EIUI, the Environmental Information: Use and Influence research group over the past decade is one of the most significant and far-reaching.  This research group focuses on the complex interface of scientific information and policy decisions, using marine environmental and fisheries information as case studies.  The output of this research group is truly impressive: EIUI has produced 45 journal articles, 11 book chapters, one book, 76 national and international conference presentations, and 16 Masters and Doctoral theses.  Bertrum has successfully created a dynamic, collaborative, and interdisciplinary environment within his research group, and he and his team members are tackling some of the key environmental questions of our time, including strategies to mobilize scientific research in the public sphere, understanding information flows in coastal and marine decision making and in the recovery process for endangered marine species.  The impact of EIUI's output continues to grow as does the importance and overall significance of their findings.
One of Bertrum's most outstanding (and less visible) contributions is his encouragement of students as emerging scholars. He helps students see they have the potential for scholarship, then ensures they have the assistance, tools, support, and guidance to succeed. Bertrum is known for his rigor and his attention to detail, but also for his incredible curiosity and joy in the research process. He genuinely treats each student and their project as unique and important, and ensures they have the support to think critically and to exceed their own expectations in their development as independent researchers.  The positive impact of his mentorship of scores of students in a diversity of programs over the years really is incalculable.
Congrats Bertrum!