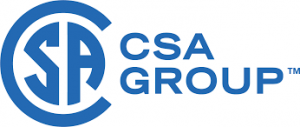 We are excited to announce that we have licensed the Canadian Standards Association CSA OnDemand database.
CSA OnDemand is a searchable library of more than 1,800 current and historical standards in English and French, as well as standards-related handbooks, guidelines, and commentaries from the Canadian Standards Association. Standards are updated immediately as they are published and are accessible for online viewing as well as downloadable PDFs.
Standards are available in the following categories. Please note, there is no access to the IT and Telecommunications standards:
Electrical
Construction & Infrastructure
Mechanical & Industrial Equipment
Petroleum & Natural Gas
Fuel & Transportation
Nuclear
Environment & Natural Resources
Healthcare & Well-being
Worker & Public safety
Management Systems
Links to the database and instructions for access are available on the Libraries' Database A-Z list, on the Standards Library Guide, and on the Engineering Subject Guides. Once you access the database, click on CSA OnDemand in the top menu, and then click on My Library, to view and to search the standards available.