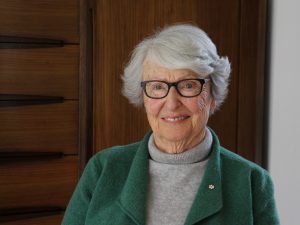 Renowned landscape architect Cornelia Hahn Oberlander CC donated her extensive professional collection to the Dalhousie Libraries. Please join University Librarian Donna Bourne-Tyson, Dean Joseli Macedo, and special guests as we celebrate the donation of an important new collection.
All are welcome.
Thursday, November 21, 4:30 p.m.
Sexton Design & Technology Library
5620 DaCosta Row, Building B, 3rd floor
RSVP: marlo.mackay@dal.ca
Learn more about Cornelia Hahn Oberlander and see bibliographies of the donated titles here.