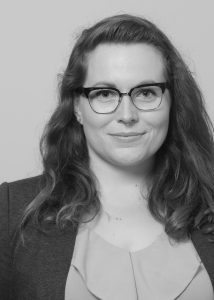 We are pleased to welcome Cassandra Larose to the Dalhousie Libraries.
Cassandra has both administrative university experience and academic library experience, having worked in the Office of the Vice-Provost, Student Affairs at Dalhousie and at the MacOdrum Library at Carleton University. She also has worked as a law clerk.
In addition to her experience in the Vice-Provost, Student Affairs office, Cassandra has supported work in a variety of capacities at Dalhousie, including providing backup student intake service at the Bissett Student Success Centre (Advising), working on the Student Impact Awards, and completing projects with Dalhousie Analytics and the Registrar's Office. During her time at Carleton University, Cassandra volunteered as a staff advisor for their Alternative Spring Break program, travelling with groups of students to Honduras and Ecuador to complete community service learning projects.
She is currently obtaining her MLIS at Dal part-time. She chaired the Information Without Borders conference earlier this year.
Welcome, Cassandra!