We're so pleased to announce that Night Owls is coming to the MacRae Library this exam season starting March 17. Sundays through Thursdays, students can stay in the Student Learning Commons, located on the top floor of the MacRae Library, until 3 a.m. During Night Owls, two commissionaires will be on site, the café will be accessible and you can do black and white printing from your laptop.*
Also starting that same week are our Early Bird hours on Saturday mornings. We'll open at 10 a.m. for two extra hours of morning library time in the weeks leading up to exams.
Night Owls is for Dalhousie students. A valid DalCard is required.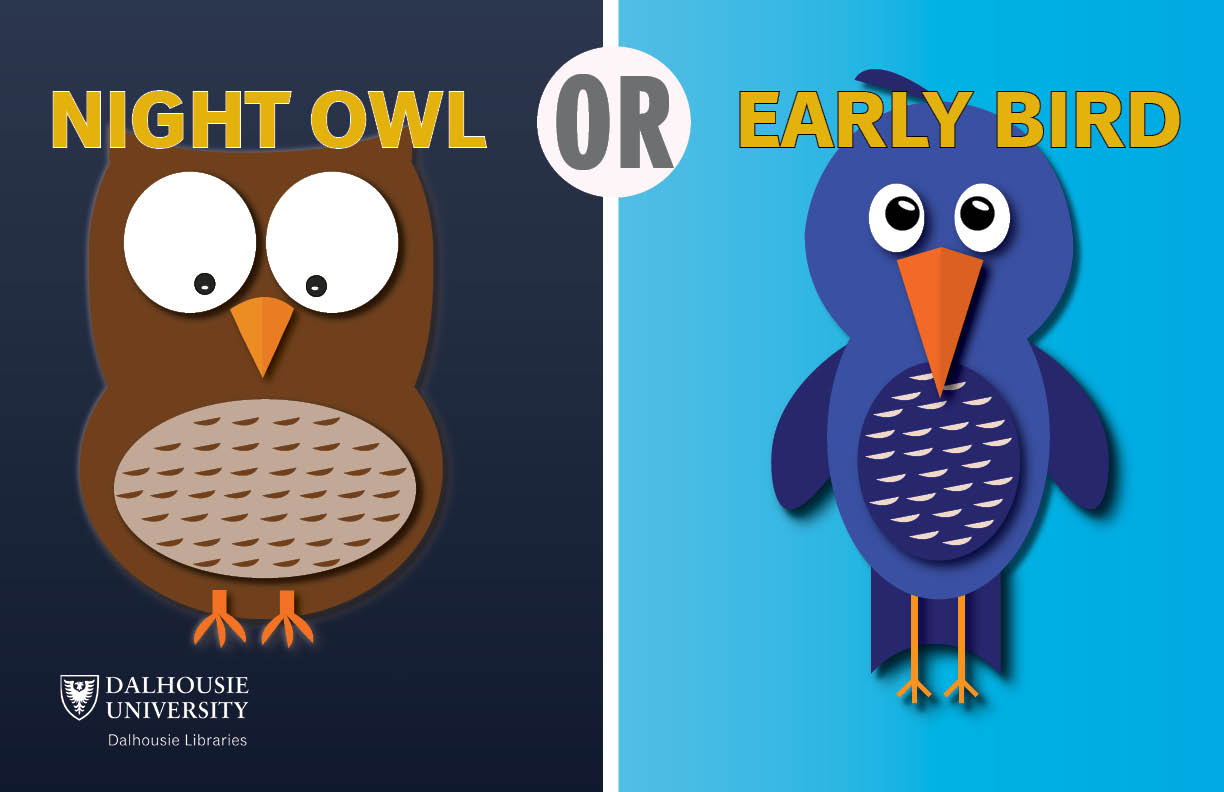 *To print from your laptop:
First, make sure you have money on your DalCard. Add money here: https://dalcard.dal.ca/dalcardonline/Account/LogOn
Log in here and select Web Print from the menu on the left
Click the green "submit a job" button and select kil-prt-4\DalAC-MacRae-UpperLevel (DAL – Truro Campus – MacRae Library – Upper Level). There are many printers listed, advance to page three to find this printer.
Then click the green "print options and account selection" button at the bottom of the page
Enter the number of copies you want (it defaults to 1)
Click the green "upload documents" button and upload your documents
Collect your prints