This week, the University Archives begin an exciting Digital Archives Internship funded in part by a grant from the Young Canada Works Building Careers in Heritage Program. Alexandra Jokinen joins the Archives team as Digital Archives Intern and will work with Digital Archivist Creighton Barrett on the development of policies and procedures for some key aspects of the Archives' growing digital archives program. We are very pleased to welcome Alexandra to the Dalhousie Libraries for this project!
What drew you to the Young Canada Works Digital Archives Internship at Dal?
I have a sincere interest in the preservation of historical and cultural records and I was very intrigued by utilizing digital preservation to advance the work of the Dalhousie University Archives.  In today's ever-changing digital world, long-term preservation is critical in providing access to digital information in the future. As a recent graduate, this internship will allow me to develop valuable and competitive skills in the field that will further my career as an archivist.
What kind of work will you be doing during your Internship?
As the Digital Archives Intern, I will be working over a period of 28 weeks to develop digital preservation policies and procedures that touch on all aspects of archival work — acquisitions, appraisal, arrangement, description, and preservation. Digital preservation policies and procedures are essential to ensure adherence to the scope and mandate of an institution. They outline an organization's mission to protect its digital assets and define the role a digital preservation strategy plays in carrying out those objectives. It is important work and I am eager to meet the challenges of the position.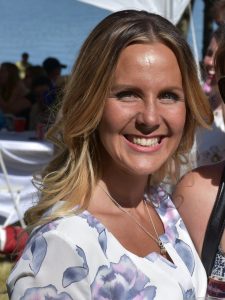 Your educational background:
I have spent several years in school preparing myself to work within the domain of libraries and archives. Last fall, I graduated with a master's degree from Ryerson University in Film and Photography Preservation and Collections Management. Prior to that, I obtained a Bachelor's degree in Art History, Criticism and Conservation at the University of Guelph.
What excites you about moving to Halifax?
The seafood (!!!) and living in close proximity to the ocean. I have toured Canada and lived in various cities throughout the country, but I have never had the opportunity to explore the east coast. I am excited to experience the culture, meet new people and learn new things. Also, I hear Halifax is home to some talented musicians, so I am definitely looking forward to discovering the music scene.
Fun and interesting facts about you:
Halifax will be the ninth city I have lived in. I have a passion for travelling and spent a semester of my undergraduate degree studying art and architecture in Paris. I love film, photography and listening to music. I am also a big foodie and craft beer enthusiast.