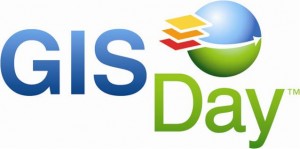 Wednesday November 17, 2010
Killam Library
9am – 2pm
Come and celebrate GIS Day with us! GIS Day is designed to raise awareness about Geography Information Systems (GIS) and Geography. Find out what GIS is, the many ways it can be used, and what is going on GIS-wise at Dalhousie. Dal's own GIS Centre will be running introductory workshops, having live demos, and sharing cake and coffee.
9:00-10:30 Hands on Session: Introduction to ArcGIS
Room G70
The basics of ArcGIS. Learn how data is organized in GIS and how information can be extracted from it. This is a hands-on session meant for people with no experience in GIS. Space is limited so please register at gis@dal.ca
10:30-11:30 Cake and Coffee
Killam Library Lobby
Brought to you
Come enjoy a piece of cake and a cup of coffee, on us.
11:30am-1:45pm Hands on Session: Where and How to Find Data
Room G70
This session builds on the introduction to ArcGIS. It will provide information about where GIS data can be found and how you can access it. It focuses primarily on local datasets that are available on the internet. Space is limited so please register at gis@dal.ca
9am – 2pm GIS Demo Site
Killam Library Lobby
Have specific questions about GIS, what 's happening at Dal, or what courses are available? this is the place to come! Chat with us one-on-one.