This week's Faculty of Management researcher of the week is Sandra Toze (SIM Director/Assistant Professor):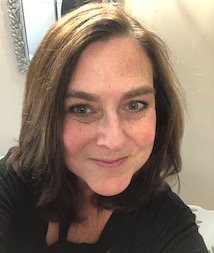 Dr. Sandra Toze is exploring how key changes including social, mobile, analytics, cloud and automation are affecting how we find, interact and use information to solve problems and to learn. Her research centres on three related themes: 1) collaborative information and data processes of groups; 2) digital governance; and 3) user-specific, social and mobile information interactions.
Her thesis work focused on better understanding how groups work with information. Outcomes included a better conceptualization of group information processes, which identified how and when information needs emerge, the tools and sources used to facilitate the finding of information and the tasks and activities required by groups to use information collectively. This work identified points where interventions can be made to enhance group effectiveness and provided specific evidence of the features and tools needed to better support group information process.
Dr. Toze was a collaborator in a SSHRC Partnership Development Grant – Transforming Government Work for the Digital Era, which facilitated discussion across Canada. More recently Dr. Toze was the primary investigator for a training needs analysis that examined digital competencies across the Government of Canada. Recommendations included the need to broaden and deepen digital literacy and to foster a more proactive training culture.
Based on her prior work experience, Dr. Toze also serves as an expert in examining and offering insights into the effect of interruptions on search, in designing task-sensitive retrieval systems, and in researching further aspects of social and mobile information interactions.
(re-posted from here)