Reposted from the Dalhousie Libraries blog: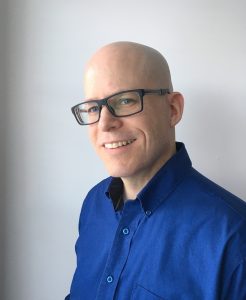 We're pleased to announce that David Ryan (MLIS '08) is the new Library Services Supervisor, based at the Sexton Library. David will be a familiar face to many as he's been working in term positions with the Dalhousie Libraries since 2018, having worked at both the Sexton and Kellogg libraries.
David graduated from Dalhousie with his MLIS in 2008. Since then, in addition to the Dalhousie Libraries, he's worked at Mount Saint Vincent University and the Bedford Institute of Oceanography in roles such as reference and instructional librarian, cataloguer, and lecturer. David also has a background in communications. Over the past year, in addition to providing front line service at the Sexton Library and Resources support on the streaming video initiative, he's written graduate and online teaching faculty profiles for Dal News on behalf of the Dal Libraries and the Academic Quality Team.
Join us in welcoming David as the newest permanent member of the Dalhousie Libraries team.