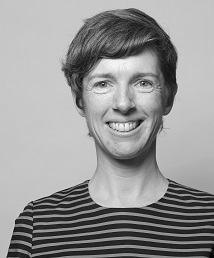 Alison Brown (MLIS '17) has been appointed the new Research Ethics Officer for the Faculty of Management.
Alison is a SIM lecturer and is currently enrolled in Dalhousie's Interdisciplinary PhD program. She has also served as a mentor in the Management without Borders course, and as a research project manager in the Early Childhood Collaborative Research Centre.
Alison will work across the Faculty to support all the course-based research ethics requirements, including the management and of applications, some instruction related to research ethics requirements, and the liaising with Dalhousie's Research Ethics Board.
All research involving humans taking place at Dalhousie requires ethics approval. At the Faculty level, Alison will review and has the authority to approve minimal-risk course-based non-thesis research.