This past few months have seen the face of SIM changing.  We are excited to welcome Colin Conrad to our SIM Faculty in a probationary tenure track position, and Dr. Cheryl Stenstrom who joins us in a limited term position. We are also excited to welcome Janet Music, as our MI Program Coordinator. At the same time we are sad to announce the retirements of Dr's Bertrum MacDonald and Fiona Black, as well as JoAnn Watson.
New Faces at SIM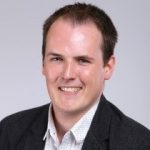 Colin conducts interdisciplinary research into how our brains interact with information technology. He is currently investigating how attention or other cognitive mechanisms impact the effectiveness of learning technologies, with the goal of improving and advancing open education. His research blends techniques from neuroscience (such as EEG and eye tracking) and information science (such as behavioural techniques and data mining) to answer these questions. Colin Conrad successfully defended his PhD dissertation "A Neurophysiological Study of the Impact of Mind Wandering during Online Lectures" in May. Congratulations to the soon-to-be Dr. Conrad on this significant achievement. Colin can be reached at Colin.Conrad@dal.ca
Cheryl brings a mix of professional and academic experiences to SIM. Cheryl may be well known to many in our community through her past role as CEO/Chief Librarian for the South Shore Regional Library.  Cheryl's PhD thesis examined Factors Influencing Funding Decisions by Elected Politicians at the State/Provincial Level:  A Case Study of Public Libraries in Canada. She has been teaching since 2012 at the School of Information, San Jose State University.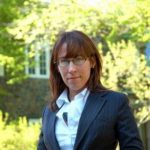 Janet has been with the Faculty of Management in key roles for the past 5 years, and has a Bachelor of Management, and a Master of Public Administration from Dalhousie. She just completed her Master of Arts (MA) in International Development Studies at Saint Mary's University. Janet can be reached at janet.music@dal.ca.
Join us in welcoming Colin, Cheryl and Janet to SIM.  We look forward to adding to our capacity to deliver innovative programs in data, analytics, policy and librarianship .
Celebration of our Retirees
As we welcome the new, SIM recognizes the significant contributions of our long time colleagues. Both Bertrum and Fiona are former Directors' of SIM, as well has having held significant administrative positions within the Faculty. Bertrum served as Associate Dean Research, as well as Interim Dean for the Faculty, while Fiona held the positions of Associate Dean (Research), and Associate Dean (External Programs) for the Faculty. Fiona most recently was the Associate Vice-President Academic, for Dalhousie from 2013 to 2018.  In addition to their academic leadership, both Bertrum and Fiona had significant research accomplishments, were strong teachers, and gave significantly to the School and our communities.  We are happy to announce the transition to full retirement will be gradual.  We are excited that Bertrum has agreed to stay with us for the next year in a 50% Post-Retirement position. Fiona can be found for the next year, in the Faculty of Graduate Studies, as Associate Dean (Acting), Faculty of Graduate Studies.
JoAnn joined SIM in 2005 and has overseen significant changes with our MI (MLIS) program.
In her role as Program Coordinator JoAnn has strategically managing all academic matters, for our recruitment and retention processes, and for ensuring we are collecting and evaluating the information and data we need to support accreditation and change. In her role as academic lead for our Practicum program, JoAnn ensured all students are matched with a work environment that fits with their career goals and needs, and has expanded our practicum settings and initiated new internships.
Recognition of the significant achievements of our retirees will be included in the SIM 50 celebrations on October 26th. Stay tuned for details.