The Information Management Public Lectures give attention to exciting advances in research and professional practice. The topics are diverse reflecting the importance and global extent of Information Management in today's society. The lectures are open to all members of the Dalhousie campus and surrounding community. Click here for the full schedule. We encourage you to attend in person, but if that is not possible you can access a recording on our website following the lecture. Live streaming is not currently available.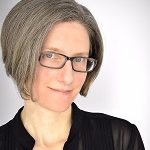 1994 Called – It Wants its FOI Law Back: Things Nova Scotians Should Know About Their Right to Know
Janet Burt-Gerrans
Office of the Information & Privacy Commissioner for Nova Scotia
Lecture Details
Tuesday, September 25th, 2018
12:00pm
Weldon Law Building, Room 104
6061 University Ave
Co-sponsored with Dalhousie Libraries.
Abstract: Almost 25 years have now passed since Nova Scotia's access to information law was proclaimed. Our law is badly outdated and no longer up to the task. September 28 is Right to Know Day around the world. What better time to discuss the shortcomings of our law, recommendations for improvement and things citizens need to know to ensure that they continue to have a robust and meaningful right to access government information.  Join the staff of the Office of the Information and Privacy Commissioner for a lively discussion of big data, access martyrs, duty to document and other access problems and solutions.
Biography: Janet Burt-Gerrans, BA, JD is a legal professional with multi-sector public administration experience spanning roles in government consulting, labour relations, and public service delivery. She is a Senior Investigator with the Information and Privacy Commissioner's Office responsible for leading investigations and oversight activities.