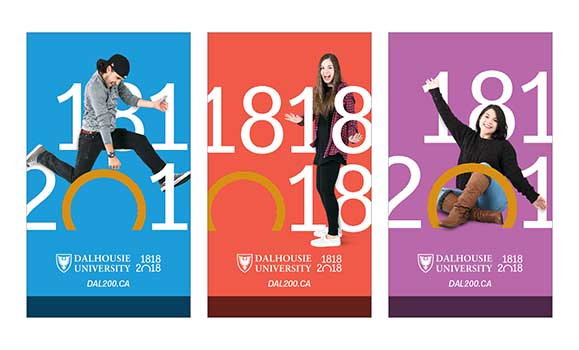 MLIS student, Nicole Dalrymple, can already be found in various places on campus and off. Now you can also see her above the sidewalks: Nicole is representing Graduate Studies on the brand new Dal 200 lamppost banners, installed to commemorate Dal's bicentennial. These colourful banners will welcome students, staff, faculty and visitors as they explore the campus throughout the coming year.
We are proud to have a SIM student included in this initiative. These banners are sure to add some colour to our campus this year.
Read the full article on the Dal 200 banners here.