Being a co-op or internship student is about gaining valuable work experience during your degree. It's also about adding value in a workplace, finding your footing in the business world, and making a positive impact on the people around you.
March is National Co-op and Work Integrated Learning (WIL) Month. Dalhousie Management Career Services facilitates 4, 8, and 12 month work-integrated learning opportunities for three business programs: Commerce Co-op, Management Internship, and Corporate Residency MBA. Employers connect with young business professionals and benefit from new ideas and perspectives. Getting involved in work-integrated learning is also beneficial for Dalhousie alumni! It's another way to stay connected to the available talent pool.
During National Co-op and Work Integrated Learning Month, we celebrate the students who excelled in their work term experiences in the previous year. These are our Top Co-op Student of the Year nominees, who have worked hard and made the most of their work integrated learning opportunities.
To be nominated as Top Co-op Student of the Year is a great honour and achievement. Congratulations to the 2021 Top Co-op Student of the Year nominees for the Faculty of Management!
Hailey Alexander
Hoa Banh
Curtis Blakely
Tiffany Butt
Golge Cagildiyan
Ella Cha
Mimi Coffey
Nikki Cutler
Jasmine Fisher
Allyson Hamilton
Hurui Lui
Kalleigh Maxwell
Emily Ogston
Erin O'Reilly
Sarah Scott
Summer Stiles
Kyle Yewchuck
Jianing Zhang
Yusha Zhang
Xinyi Zheng
Keep reading to learn how co-op and work integrated learning has positively impacted our nominees!
And, congratulations to the 2021 Top Co-op Student of the Year winner for the Faculty of Management, Bachelor of Commerce Co-op student Kalleigh Maxwell! To read more about Kalleigh, click here!
To learn how Dalhousie business students can benefit your business, visit dal.ca/mcs.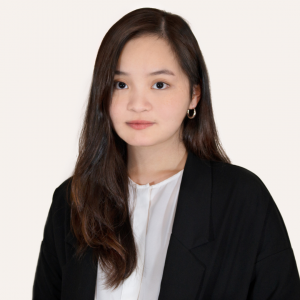 Hoa Banh
"Co-op is one of the best experiences I've had in my university career. As an international student, gaining experience in the Canadian workplace, applying knowledge learned in the classroom, and developing my skill set are invaluable. I am extremely grateful for the amount of personal development and connections made in my previous work terms."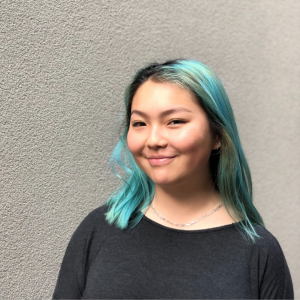 Ella Cha
"At The Get REAL Movement, I learned that great mentorship can happen remotely. Working in the non-profit sector and being a part of a close-knit team was the best way to introduce me to the work field. Coming out of my first co-op, not only did I gain skills and experience, but also two supportive mentors that will continue to support me throughout my professional career."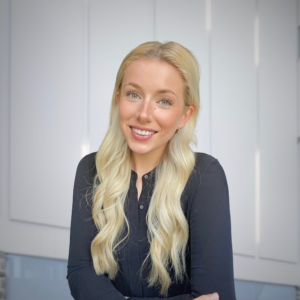 Mimi Coffey
"By nurturing important relationships, building a strong reputation, and making one bold proposal, I opened up an opportunity for myself that I had always wanted. The experience gave me a true sense of what it's like to be an entrepreneur, as well as the risks and responsibilities that come with it. The individual I worked for, the work I engaged in, and the knowledge I retained has inspired me in more ways that I would have ever imagined."
Golge Cagildiyan
"My co-op allowed me to grow as an individual and helped me improve my skills immensely as a business student. I am extremely grateful because it helped me have a better understanding of what I want my future to look like. My co-op opened a lot of doors for me, including a part-time position with the Automotive Sector Council during school and an offer to join them for my next co-op term."
Jasmine Fisher
"The co-op experience at Dalhousie has been very eye-opening for what direction I would like my career path to go. I came into the Commerce Co-op program without knowing exactly what career I had envisioned for myself, but my experiences in both a small company as well as a government organization have shown me a wide variety of the possibilities that are within my reach. Without the opportunities that the co-op program has provided for me, I would not have the same goals or vision for the future that I have now."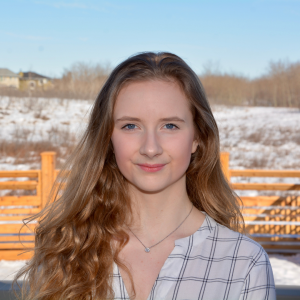 Allyson Hamilton
"Going into Dalhousie's Commerce Co-op Program, I had no idea the value of networking. Through my two internships I have been provided opportunities to grow these skills and make lasting connections. From the process of applying to positions to the end of each work term I have never ceased learning and am grateful to my employers for providing me with a chance to work with them."
"My co-op terms have allowed me to apply classroom knowledge to real world problems, and I think that is something so valuable. At such an early stage in my career I've had the opportunity to grow my confidence and level of business acumen while collaborating with senior industry professionals. Working for a start-up company, I learned how to quickly adapt and excel in new environments all while holding a high level of autonomy in my work."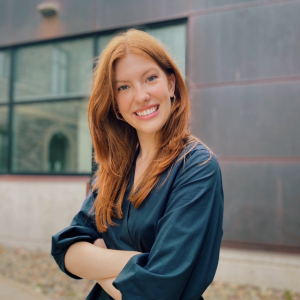 Erin O'Reilly
"The co-op program has provided me with varied experiences and taught me a lot about myself and future career ambitions. I have had a diverse collection of co-op positions, ranging from marketing to financial research, and most recently procurement and estimating. I have learned to communicate effectively, collaborate with colleagues, build strong business relationships, and solve strategic problems."
Sarah Scott
"As one of my first formal office jobs, I was very eager for this experience while also unsure of what to expect. However, this internship far exceeded any expectations I held. Working at twenty6two was a fantastic, hands-on learning environment. I was pushed out of my comfort zone while being supported by the team at twenty6two, gaining transferable skills that have helped me to succeed in this last semester at Dalhousie and will stick with me for life."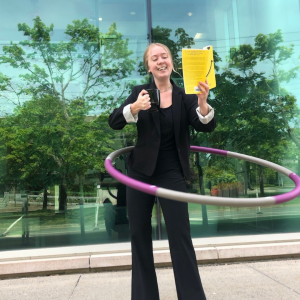 Summer Stiles
"Over three co-op terms, I have had the exceptional opportunity to learn and practice accounting while focusing on the accounting fields I am most passionate about. It has been extremely advantageous to make personal connections in my field leaving me to feel more prepared to start my career as my graduation date approaches."
Yusha Zhang
"There are a variety of things I learned through my co-op experience. Making mistakes is not a bad thing and what is important is learning from mistakes and improving ourselves. I also learned how to make my work more professional during my co-op such as communicating with clients professionally."
Xinyi Zheng
"I expect that my co-ops will make me better adapted to formal work in the future. At the same time, I enjoy the process of applying knowledge to practice and finding deficiencies and then making up for them. I believe that every experience is meaningful, so be sure to participate and enjoy it."
Once again, congratulations to our 2021 Top Co-op Student of the Year Nominees! If you would like to share your own co-op or work integrated learning story, post on social media using the hashtag #inspireWIL and tag @dalmanagement.