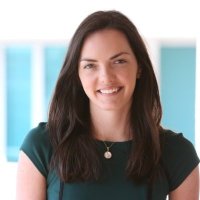 Chelsea Terceira is a 2014 alumna of the Bachelor of Commerce program. Chelsea, a Canadian citizen and an accounting major, spent all three of her co-op terms with PwC in Bermuda, which provides industry-focused assurance, advisory and tax services to public, private and government clients.
As a result, Chelsea was able to "gain valuable experience in different departments and get help to decide what I wanted to focus on upon graduation.
"PwC Bermuda's Co-op Program gave me the opportunity to develop relationships within the Firm, which gave me an advantage when starting full time as an associate. I was also offered valuable advice from people who had successfully completed the CPA program."
Chelsea's co-op experience included "challenging work assignments and real-time coaching which helped to develop her technical skills." Chelsea now works as a full-time associate with PwC.
Check out PwC Bermuda's Winter 2018 co-op job posting (66240) on myCareer for the chance at a tailored position, with an assigned coach, that will provide you with a wonderful opportunity just like Chelsea's! The job posting deadlines October 13 and everyone is encouraged to apply.
In addition CPA Atlantic is hosting an Employment Fair open to all Bermudian students.  This is a unique event for Bermudian students studying in Nova Scotia to network with Bermudian employers, and have on-the-spot "speed interviews" to highlight qualifications and make connections, with the intent of leading to full-time or summer employment. The event takes place on Thursday, November 2, at the Maritime Museum of the Atlantic in Halifax.  See the invite below for more details: