March is National Work-Integrated Learning (WIL) Month. The opportunity for students to apply the knowledge they're gaining in their classes to a real workplace setting doesn't just help them build their skillset and set themselves up for long-term success; it gives employers the opportunity to benefit from bringing new talent onto their team for a few months.
Dalhousie Management Career Services facilitates four to 12-month work-integrated learning opportunities for three business programs: Commerce Co-op, Management Internship, and Corporate Residency MBA. Through work-integrated learning programs like these, employers connect with young business professionals, and benefit from fresh new ideas and perspectives. Getting involved in work-integrated learning is also beneficial for Dalhousie alumni! It's another way to stay connected to the available talent pool should there be an opportunity to hire a student in their own business or company.
Work-integrated learning is a win-win for employers and students. One Dalhousie business student, Francisco Rios, an international student pursuing a Bachelor of Commerce degree, experienced first-hand what it was like to work in Canada during his three co-op work terms. "Since my first work term, I have worked hard with dedication and a positive attitude; key factors to learn and obtain a good work experience. As a result, I strengthened my communication and analytical skills."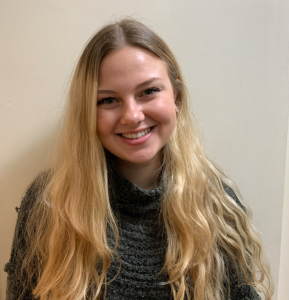 Tiffany Butt, a third-year Bachelor of Commerce student, expressed how immersing herself in the co-op experience allowed her to exercise her networking skills, resulting in meaningful connections. "The biggest takeaway from my co-op experience so far has been my development of resilience and confidence in the workplace. These are skills that cannot be taught and are much sought after by employers. I am looking forward to completing my third work term this coming summer and continuing to grow as a young professional and as an individual."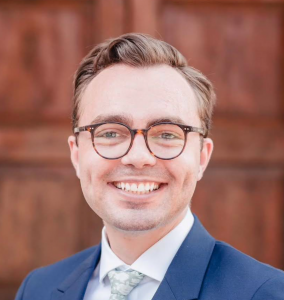 The variety of companies that can benefit from hiring Dalhousie business students is endless. Working for a startup as a co-op student can be an exciting environment, as it often leads to more responsibility, collaboration, and the opportunity to make meaningful professional relationships. Christopher Marshall, a fourth-year Bachelor of Commerce student, completed one of his co-ops with a startup company in Halifax called Prosaris. "I transformed my classroom knowledge into real-world actions and results, helping the startup go from concept to market readiness. I learned how to quickly adapt to a completely novel product and work with a small team to continue to iterate and adapt, making me a better marketer. The co-op program allowed me to not only better myself and prepare me for a successful career in marketing, but also make an impact in our larger business community."
With all the challenges thrown students' way this past year, Dalhousie business students preserved and continued to make an impact on their work-integrated learning employers. While all of our students excelled in their own way, the Top Co-op Student of the Year Award recognizes the achievements that our talented students make while on their work terms. Students who receive this prestigious award are truly driven to make the most out of their co-op journey.
Congratulations to all of the students nominated for the Top Co-op Student of the Year – Faculty of Management category:
Morgan Balch
Kelly Bent
Parker Boland
Bradley Burgess
Tiffany Butt
Katherine (Kate) Costaris
Lyndon Deslauriers
Kyle Dickinson
Denali Dorn
Peter Frost
Karleigh George
Ben Grondin
Celine Hage
Ross Hewson
Noah Innes
Jordan Kelsie
Victoria King
Xiaotong (Nicole) Li
Yan Liu
Muyu Lyu
Christopher Marshall
Francisco Rios
Thomas Sangwine
James Whytock
Alexandra Wight
The passion and enthusiasm they exemplified throughout their work terms proudly represents Dalhousie Management Career Services across many industries.
And, congratulations to the Top Co-op Student of the Year – Faculty of Management winner for 2020: Stefan Wippel, Bachelor of Commerce.
To read more about Stefan and all of the 2020 Top Co-op Award winners click
here
!
To learn more about how Dalhousie business students can benefit your business, visit dal.ca/mcs.