The Women's IBM Network Group (WING) – Atlantic Chapter hosted a networking event on Thursday, November, 7th in support of the professional development of women in the fields of business and technology. The event, which also featured a panel discussion, was held at the IBM Services Centre in Bedford.  This post was contributed to MCS by Nikita Dias, a CRMBA student interested in strategic planning and information technology. Nikita attended the event and shares her thoughts on the experience.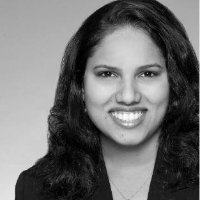 Attending the WING Atlantic Chapter networking event was a great experience and an opportunity to make new connections. It gave me a better sense of how women today can strike the perfect work/life balance and be successful in their career paths.
The speakers on the panel, Christine Alford, General Manager, IBM North America Services Centres and Ulrike Bahr- Gedalia, President and CEO, Digital Nova Scotia, had some incredible insights to share on topics such as diversity and work/life balance.
WING event panelists, Ulrike Bahr-Gedalia and Christine Alford
These are some of the points that made a lasting impression on me:
CAREER ADVICE:
In a global and data-driven marketplace, finding the best fit requires a true hunt for the right opportunity so be sure to go into it with an open mind and the right attitude.
Figure out your strengths, find good mentors and understand what "fit" means to you.
Take the closest opportunity available to move to the next step. It is not always possible to plan your future but always set your next goal – plan for a time horizon that is visible to you and earn the right to perform well.
CHALLENGES: The challenges faced by the speakers provided great insight for our professional lives.
Be truthful and be willing to accept challenges at all times
Deal with challenges with a positive energy and be sensitive to two factors – time and the relationships you have with your colleagues.
Communication helps one sail through challenges. Communicate openly with your colleagues at all times
WORK/LIFE BALANCE: Being women and holding such high positions can make it difficult to strike the work/life balance at times.
You need to love what you do and have a healthy balance.
Think of your role as a mother, wife, and daughter and consider everything to be a part of your career.
Never work at a job to be gender dominant.
PERSONAL BRAND: a personal brand is essential for any individual in the professional world.  
You can define how people perceive you.
Deliver results, be relaxed in the face of any crisis, and bring a positive energy into the room.
Mentor others and remember that it is never too late to learn. Being a mentor can help you learn from the experiences of your mentees.
LAST BIT OF ADVICE:
Learn golf and practice it a lot. Most clients love to have a meeting on a golf course!
Be vocal about what you want and make visible what you have accomplished.
Be patient, and make time to listen to people.
Live in the moment and understand your priorities.
In today's data-driven world, university students should possess a blend of technical and business knowledge.
Students also need to bring communications and networking skills to the table.
After the panel discussion, the session wrapped up with a lively discussion about the benefits of networking events such as these. Two of the many benefits identified were:  
Meeting new people – make a point to connect with at least five new people
Understanding the culture of the company you want to work with
Louise Plourde, Business Transformation & IT Executive, CIO Office, IBM Canada, was at my table and also had some great pointers to share. Later, individuals from among the 60+ attendees shared their views on the panel's discussion topics. We also got to tour the IBM office which believes in that "Innovation lives at 50 Innovation Drive, Bedford".
Overall the event was a great opportunity to make new connections and gain professional development in the IT industry. I enjoyed my experience at the Women's IBM Network Group and would encourage students to leverage networking sessions like these to learn from the personal experiences of leading business professionals!