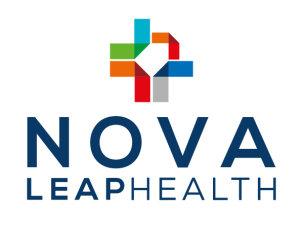 When the COVID-19 pandemic escalated quickly earlier this year, a number of employers had to make decisions quickly on staffing – including their student employees. Dalhousie Management Career Services recently spoke to one student employer about the challenges they faced and how they were able to find student success for their summer work terms.
Michael Gremley is a Corporate Development Manager at Nova Leap Health Corp., an international personal home care and support services provider headquartered in Nova Scotia. As an essential service providing medical care, Nova Leap already faced a number of operational challenges providing personal protective gear and implementing enhanced public health guidelines to protect frontline staff and clients. However, this did not stop them from hiring business co-op students to assist in their corporate office functions. In fact, as Michael said, it was a priority for Nova Leap.
"Companies generally have two choices during a period of economic decline – they can scale back operations or they can continue to invest for growth.  We chose to invest for growth," he said.  "The ongoing training of students who we believe can contribute in a meaningful way to our organization remains a priority."
Likewise, Dalhousie Management Career Services made a quick pivot to help employers access funding, conduct interviews remotely, and (as an offering for the summer work term)  streamlined the hiring process by providing a resume book of available students. Nova Leap made use of the resume book to hire a student in a short time frame; something Michael said was a very useful tool for their organization.
"The resume book allowed us immediate access to review a list of tailored co-op students based on overlapping study specialization and prior co-op experiences," he said, adding that "it was a positive experience as it presented a more efficient hiring process."
And while the concept of hiring students to work remotely may seem daunting to some, Michael added that they have had great success working with their students. Dalhousie business students come prepared with top notch technology skills and can quickly adapt, something Michael said he experienced with the students he hired.
"Students are very good at adapting to situations quickly which makes communication and workflow a lot easier to manage," he said.  "In our case, we are leveraging technology and the students are doing a great job."
Michael also encourages employers to seek out funding opportunities, many of which are temporarily enhanced to support student employment during the pandemic.
"There are a number of grant opportunities available to partially offset some of the hiring costs.  This makes the proposition that much more attractive for an employer," he said.
Overall, Michael said he recommends hiring students to help your organization cope with trying times.
"The one thing that remains constant in business is that there are always areas that require continuous improvement.  Leveraging the skills of a student can help make those necessary improvements," he said.
Interested in hiring a student, or curious about accessing funding programs? Contact our Employer Development team at:
Nova Scotia Employers
Cindy Ryan
Employer Development Coordinator
Cindy.Ryan@dal.ca
902.219.2548
Ontario and other Canada Employers
Ayse Dai-Gammon
Employer Development Manager
ayse.gammon@dal.ca
902.220.2237