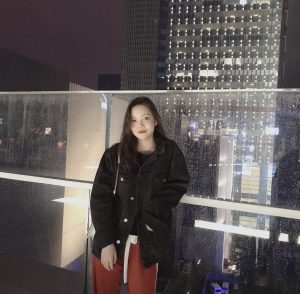 Xiyu Zhou is a third-year Finance student from Changsha, China. She chose the Dalhousie Commerce program for the unique Co-op opportunities to gain more practical experience. Xiyu is now working as an Information & Resource Specialist at TEAM Work Cooperative. Xiyu recently spoke to Management Career Services about how she secured her current work term through the pandemic.
Like many students, Xiyu mentioned that the pandemic has impacted her a lot. As most of the offices are closed now, many student positions were cancelled.
"Even though there were many active postings, many were funded by the Canada Summer Job Program, and international students are not eligible for this fund, which means I had fewer opportunities and more pressure," she said.
After talking to her MCS Career and Recruitment Specialist, Maggie Ma, Xiyu decided to send applications to different employers to seek opportunities as well as keep networking with her past co-workers. In the end, Xiyu was able to find a term with her previous work term employer, TEAM Work Cooperative.
Xiyu now works from home, and said she has found some benefits from remote work. She enjoys not having a commute and the quiet at home. However, Xiyu said she also faced some difficulties working at home. The most significant one is that she cannot quickly discuss her work with co-workers as she could if she was working in the same office, and often has to rely on returning emails.
Although working remotely made the work time more flexible for Xiyu, she said she usually sets a schedule for herself every day to maintain productivity. "Working in a quiet room alone is a great way to keep you focused," she added.
Xiyu's short term goal is to find an internship job at a financial institution next summer. After graduation, she hopes to take a master's degree or potentially focus on human resources management, as she enjoys trying out different fields to explore more career options.
To learn more about Xiyu's story, follow her on Instagram @Xyuzblair.
Tips of the week from Xiyu Zhou on how to do the job search during the pandemic:
"The trick to finding a job is' never to say never'. Never give up one single opportunity and put a little faith in yourself."
"Preparing a well-written resume is essential. A cover-letter focusing in the position that you are applying for will give employers a good first impression, which could decide whether you get the interview or not."
"After you get the interview, take some time to do your research about the company and the position. Preparing answers to the interview questions they might ask. A mock interview will be really helpful before the real one. You can always book an appointment with your Career and Recruitment Specialist to get help or attend workshops hosted by Management Career Services."