If you're curious about what it's like to do a major in Entrepreneurship, or if you're looking for a unique co-op work term experience, keep reading to take inspiration from Jamie Phippen.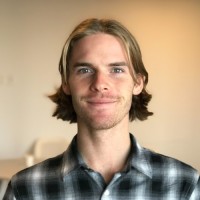 Originally from Oakville, Ontario, Jamie chose Dalhousie's Commerce program for the mandatory co-op and the opportunity to live on the East Coast.
Over the last fall, Jamie secured a job with Talkatoo as a Customer Discovery Specialist.  He was attracted to the job because he was looking to work in a startup company. He said, "the beauty of working in a Startup is that the roles tend to be dynamic in nature and you can explore different departments,".
While asked about the decision to pursue an entrepreneurship major, Jamie said "I find the material more interesting. I'm constantly encouraged to work on my own ideas rather than to study how to fit the part in one defined system. It also fosters a little more creativity and pushes you to think outside the box,".
Jamie's short-term goal is to get as much out of his time at Dalhousie and graduate. His long-term goal is to use the skills developed through his classroom and co-op experience to build his own business.
Tips of the week from Jamie:
Put yourself out there and show interest, someone with more experience than you may be willing to show some mentorship.
Take the time to search for a co-op experience that fits your interests and will help you grow. Have a lot of fun along the way and be accountable.
Visit MCS frequently!
Being approachable and showing interest in others can really help you connect with people
If you are interested in doing a major in Entrepreneurship, book an appointment with Career and Recruitment Specialist Maggie Ma on myCareer, or stop by the MCS office at suite 2100, Rowe Building!