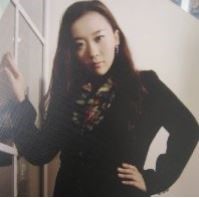 Miranda Ding is a third year Commerce student from China. She has completed two co-op work terms and secured her third work term for summer 2015. Last summer, she participated in the Workplace Experience Program (WEP) where she had the opportunity to gain exposure to the Canadian work environment with Clearwater Seafoods.
"I signed up for the Workplace Experience Program because I want to find a job in Canada after graduation.  As an international student, I was looking forward to networking with Canadian companies but found it to be intimidating. The Workplace Experience Program gave me an excellent opportunity to approach Canadian companies in a confident manner.
At Clearwater Seafoods I was able to job shadow members of the sales, logistics and marketing departments. The logistics department impressed me the most and influenced my decision to major in Marketing Logistics. At Clearwater Seafoods I witnessed the strong relationships between employees and how much they really enjoyed the jobs that they were doing.
The WEP is a unique opportunity where you get to observe the Canadian workplace environment. The program taught me to be motivated and to take advantage of every opportunity available."
Miranda was lucky enough to secure a third work term with her WEP host organization, Clearwater Seafoods for summer 2015. Do not miss the opportunity to apply. Applications are due on Sunday, March 29th.