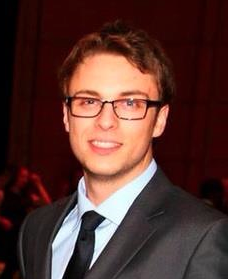 AIESEC is an international platform that provides students with a chance to explore and develop their leadership potential through volunteer and exchange programs abroad. Corey Kirkhus, a commerce student with a focus in International Business first learned of AIESEC during his academic exchange in Grenoble, France. Upon his return, Corey decided to get involved with the promotion of AIESEC Halifax, and now as the Local Committee President, Corey oversees all AIESEC projects between Dalhousie and Saint Mary's University. Here is what Corey had to say about AIESEC and how students can get involved.
"AIESEC is the world's largest youth-run organization, and what we do is provide students with practical leadership experience by facilitating a global internship and volunteer program. By partnering with businesses and institutions of higher education, we organize both incoming and outgoing exchanges for students. In the New Year we hope to bring over more international students while at the same time send students from Dal and SMU abroad."
Students who are interested in getting involved with AIESEC Halifax, either as a member or for an exchange experience, are encouraged to visit their website, aiesec.ca.  Complete all the information at aiesec.ca/register required for their Customer Relations Management (CRM) and they will get in touch with you to start your AIESEC experience!