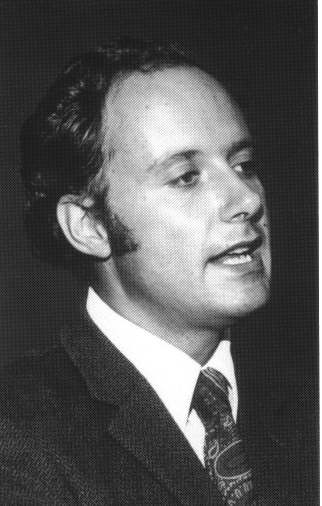 Fabrizio Aumento, (MSc, 1962; PhD, 1965); Professor, 1970-1978; Chair, 1973-1975

mineralogist, petrologist, geophysicist
1940-2016
GEOLOG Volume 46, Number / Numéro 4, Winter / Hiver 2017
Fabrizio (Fab) Aumento died unexpectedly in Italy on 8 October 2016 at the age of 76. He was buried in Civitavecchia, Italy, alongside his parents. Since 2001 he had been an independent researcher at Universita Tuscia in Viterbo.
Liz and I last saw him at his home in Montefiascone, about an hour north of Rome, in 2008.
He was the consummate host and tour guide. We visited the hill towns of the area, Etruscan tombs, local historic landmarks and dined at his favourite restaurants. Fab of course chose the local wines that he knew so well, including the famous Est! Est!! Est!!!
I first met Fab when he arrived at Dalhousie University Geology Department in the summer of 1962. I was an undergrad and would become his guide to North Mountain mineral collecting sites. He was collecting zeolites for x-ray diffraction studies that would become the basis for both his M.Sc. and Ph.D.(First PhD awarded by Dalhousie Geology Department) research. His doctoral thesis was entitled "Thermal Transformation of Selected Zeolites and Related Hydro Silicates". This was the start of friendship that spanned more than 50 years.
Following graduation in 1965, Fab joined the Mineralogy Section of the GSC. Initially he undertook mineralogical studies of the asbestos deposits of the Jeffery Mine in Quebec. I joined the Petrology Section the following year and we joined forces once again, notably developing dredging and photographic equipment that we used to gather samples on theFlemish Cap and several Atlantic sea mounts, in the process discovering thick manganese pavements on San Pablo sea mount.
Fab undertook several cruises with BIO to the mid-Atlantic Ridge. Sea floor spreading, petrology and mineralogy of the basaltic rocks of the ridge and fission track dating would become the focus of his research for the next 15 years. During this period, he coordinated numerous multidisciplinary teams and publishedextensively.
He left the Survey in 1970 to return to Dalhousie where he became ever more immersed in investigations of the mid-Atlantic Ridge. He became Chairman of the department in January 1973 (Chapter 9 of On The Rocks) and it was under his direction that Dalhousie became immersed in leg 37 of the Deep Sea Drilling Project, drilling a deep bore hole on the Ridge at 45°N. He was awarded the Steacie Fellowship from NSERC in 1976 and was elected to the Royal Society of Canada (FRSC). He took sabbatical leave in 1977-78.
During this period, in Halifax, he became interested in yachting or maybe it was his interest in innovative boat building techniques. He undertook the design and construction of a 40 ft. ferro-concrete yacht that he named the Manitou. His knowledge of asbestos led him to test various asbestos fibres as a strengthening element for the concrete that he would use in the construction of the boat.
I am glad I had the opportunity to sail with him. On one occasion we were becalmed in the Bay of Fundy and the motor had failed. We limped back to Nova Scotia for repairs and spent a week in Shelburne. I built a BBQ from an old electrical box from the local bone yard and remember cooking mackerel on the rear deck. What a great time we had turning a misadventure into a summer holiday!
Fab had a wanderlust and was always looking for new challenges. He resigned his teaching and administrative duties at Dalhousie in 1978 to sail his boat to the Azores where he used it as a platform for geophysical and geothermal studies for the Portuguese government. Subsequently he returned to Italy and set up a consulting business in Milan. He undertook a broad spectrum of research for governments and private interests, concentrating on the exploration and development of geothermal power. The company was dissolved on the death of his business partner but Fab continued consulting. He ultimately took up residence in Montefiascone.
He was active even in his "retirement years", pursuing his research and teaching until the time of his death. He continued his work on geothermal heat flow and the measurement of radon gas both as a tool for exploration and for the evaluation of its environmental and health effects.
Fab was prolific, publishing the results of his research in over 50 juried papers, as well as producing numerous unpublished and confidential reports for his clients. Fab was a man of ideas, many interests, boundless energy, and an enthusiasm that was contagious. He had the ability to organize and coordinate the work of multidisciplinary research teams and publish their findings. But most of all I will miss his kind and helpful nature, positive outlook and the joy of life that he shared with his friends and colleagues.
Ted Lawrence
Geological Survey of Canada, Ottawa