"While in Ottawa, I was delighted to meet with MPA(M) alumnus, François Trépanier! After a very distinguished career with the Federal Government, François has thrown his hat in the political ring! He is a candidate in Innes Ward, Ottawa, with a strong and progressive platform on environment and municipal transportation."
François Trépanier MPA(M) graduated in the Class of 2009.  He embarked on his MPA(M) journey while serving as a member of the Canadian Armed Forces, a career that spanned 28 years.  François's pursuit of knowledge continued after graduation when he went on to complete a M.Ed degree.  Michelle Hunter recalls, "François was a stellar student and always brought much to the conversation."
CEGE Connection reached out to François on the campaign trail. François graciously took time out of his busy schedule to discuss his vision and dedication to his community.  October 22, 2018 is Voting Day.  CEGE Connection will be following the election with great interest.  Our thoughts and best wishes will be with François, his wife Laurie, and children, Victoria and Justin, during this exciting time.
I want to be a strong voice for Innes Ward, Ottawa. This is where my family chose to live and volunteer within a vibrant and compassionate community.
Innes Ward is one of the greatest areas in the City of Ottawa, rich in people, culture, and scenic beauty. Surrounded by the lush greenbelt, family friendly parks and outstanding recreation spaces, the neighbourhoods of Innes Ward are the ideal places to live, work and play.
As Innes Ward city council candidate, I want to be a STRONG VOICE FOR INNES.
The knowledge and experience acquired during my career in the Canadian Armed Forces and, more recently, operating a successful training consulting business with clients located in the City of Ottawa, has prepared me to serve the citizens of the Innes Ward.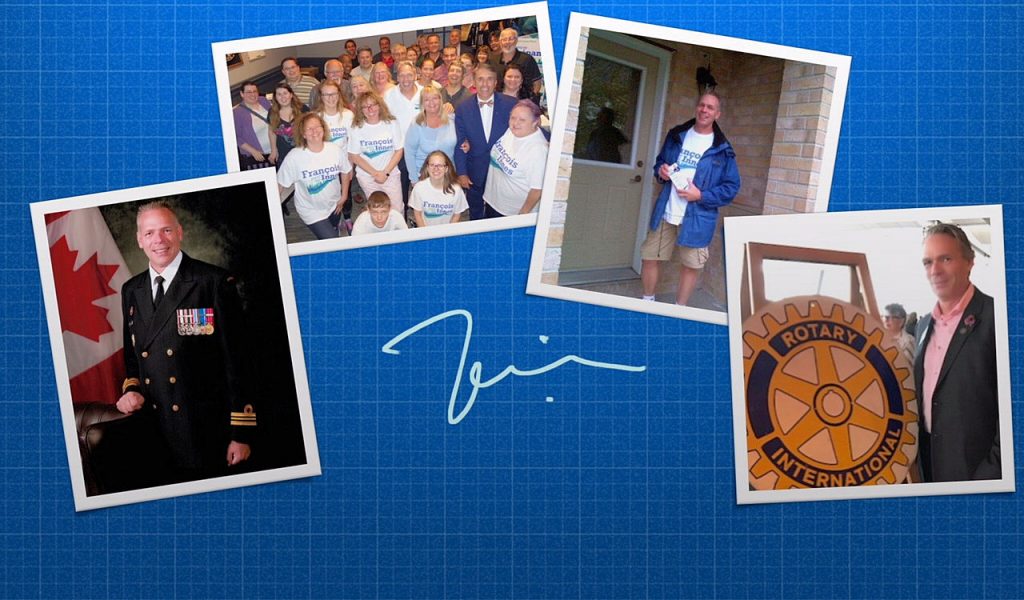 I believe that together, we can continue to make our ward a great place for our families, ensure the protection of our environment and encourage a vibrant and growing local economy.
François Trépanier
September 2018