"The importance of social media cannot be overemphasized, and your contribution will allow us to disseminate what we do to a broader audience."
Martine graduated from McGill University with her PhD, having obtained two Master's degrees (Université de Montréal, McGill).
After a career in international development (Red Cross, CIDA), she was appointed Executive Director of the Nova Scotia Royal Commission on Health Care. She then became the founding Executive Director of the Nova Scotia Provincial Health Council. In 1992, with Dr. Earle Reid, she founded North South Group, which managed large international health projects in Bolivia, the Russian Federation and other countries, together with multiple projects for Health Canada and the NS Department of Health.
Martine has been an Adjunct Professor of Public Administration at Dalhousie University since 1996, where she has taught in the Master of Public Administration Program and supervised doctoral students. She has also been Director of three multi-million dollar Dalhousie Projects in Cuba, funded by CIDA. Since 2009, Martine has been the Director for the Centre for Advanced Management Education in the Faculty of Management at Dalhousie, where she continues to engage in her passion of continuous learning and capacity development. She continues to teach in the MPA.
Martine has led four major projects researching virtual teams, e-learning and e-leadership, including a Social Sciences and Humanities Research Council of Canada (SSHRC) grant to study virtual teams.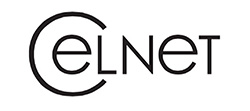 Martine recently co-founded CELNeT, with her research partner, Dr Binod Sundararajan. The Collaborative eLearning and Network Lab (CELNET) specialises in researching virtual communications, how to make virtual teams more effective, and e-Leadership – the art and science of managing virtually. CELNeT has recently presented on e-Leadership to the Institute on Governance, which provides leadership training to senior public officials.