Dalhousie's alumni community, a force of 130,000, spans the world.  Our reach is global, but our strength resides in our determination to make a difference within our local neighbourhoods.  When we celebrate DAL 200, we honour our story and the stories of fellow students, graduates, professors and support teams.  Together, we are committed to seeking positive outcomes for our communities, to explore ways to respond to current challenges and realities, and to work tirelessly to build a resilient society.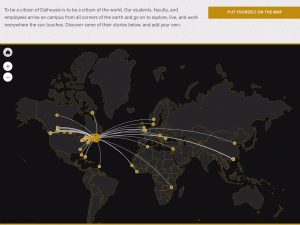 "To be a citizen of Dalhousie is to be a citizen of the world. Our students, faculty, and employees arrive on campus from all corners of the earth and go on to explore, live, and work everywhere the sun touches. Discover some of their stories below and add your own."

As graduates, the years spent within the walls of Dalhousie University continue to influence and nuance our lives in ways we never imagined.  Now, we are applying the knowledge acquired during our MBA journey. Please join me in sharing your story at DAL200 Stories.