Looking for a work term job can be tough (and overwhelming, too!) But if you use the right strategies and tools, you can easily land to your dream job.
We encourage you to start exploring for jobs that are not available on my career. You can use different websites to find your desired job. The jobs on the websites below could make meaningful co-op work terms.
CMAI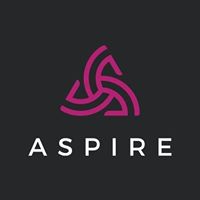 CMAI is a Canada-wide organization that coordinates the delivery of Work-Integrated Life-Long Learning (WILL) opportunities in the transportation (land and marine) and aerospace industries to post-secondary institutions.
Among its services, CMAI offers a student placement tool for multi-disciplinary students, known as the SPOT.
The SPOT is a one-stop service for student recruitment. It offers collaborative value-added services for both students and companies.
ASPIRE has been developed by Toronto Finance International in partnership with employers, post-secondary institutions and the government to positively impact the quantity and quality of student work-integrated learning opportunities in the Financial Services sector, and grow the in-demand, work-ready pool of early-stage talent.
ASPIRE is funded in part by the Government of Canada's Student Work Placement Program
Get your foot in the door to start your career. Gain valuable work experience and skills needed to initiate your career in the biotechnology. Visit the Bio talent Canada website to apply.
ECO works with the federal government as part of Canada's Work Integrated Learning Strategy, ECO also work with employers and post-secondary partners to help students kick-start their career path in the environmental sector.
The Information and Technology Association for Canada is a talent-sourcing association for the Information Technology sector. ITAC has a job board full of funded positions for students.
Mining Industry Human Resources Council Gearing Up Program for Students
Mining Industry Human Resources Council is an industry association for the mining sector and administers the Gearing Up Program for work-experiential learning opportunities across Canada.
Venture for Canada links students and recent grads to paid positions at Canadian startups across the country.
Check out these websites for more information on how to apply. If you have questions about jobs on these websites, visit your Career and Recruitment Specialist. Book an appointment with your Career and Recruitment Specialist through myCareer. Call MCS  at( 902-494-1515 ), or visit our office at Room 2100, Kenneth C. Rowe Management Building.