Work Term Wrap-Up Checklist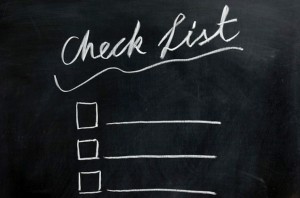 Congratulations you're almost done your work term! Even though you may be glad it's is coming to an end, the last few weeks are critical in building bridges and making a lasting impression with your employer. Here is a list of 10 things you should do before your departure:
1.   Connections:
During your time of employment, you've had a chance to build meaningful connections with your colleagues and have had opportunities to grow your network through the people you meet on a daily basis. Collect business cards from the people you meet and thank them for the opportunities and the experiences you've gained. These connections are hugely valuable and can have a positive impact on your future job search endeavors.
2.   Work Term Report:
As you know, the completion of your Work Term Report is crucial for you to pass. Some of the components of the report require information from your employer. Make sure you have all the information required from your employers while you're still there in order to accurately complete the report. Remember, the report requires time and effort so don't put it off to the last minute!
3.   Good standing with your employer:
Halfway through your work term, you had a midterm review with a Career Recruitment Specialist (CRS). As they might have informed you, in order for you to pass your work term, you have to have a positive final evaluation from your employer. To make the most of the last few weeks on the job, it is advised that you meet with your employer for a conversation about your progress throughout the work term. This gives your employer the chance to highlight anything they might think needs improvement. Discussing your progress shows your employer that you are eager to improve and can be the difference between passing and failing.
4.   Approaching your employer about a reference:
Getting a good reference from your supervisor is very useful and is good to do while you're still on your work term. Set-up a meeting with your employer near the end of your time on the job and have a conversation about your efforts and contributions. If your supervisor is satisfied with the work you have done, then you can ask your supervisor about getting a reference.
5.   Approaching your employer about returning:
If you wish to return to the same employer for future employment, set up a meeting and discuss your performance and their satisfaction with your work. This will allow you to gauge whether it would be appropriate to approach your employer about returning for future employment.  A few tips on how to have this conversation:
Talk about your experience with the company. Discuss how much you have enjoyed your time at the company and how much you've learned and grown from the experience.
Discuss how the things you have learned in your internship can be applied to future jobs.
Explain how you, a worker with experience in the company, can be a greater asset to the company than a new employee.
6.   Log all of your tasks, skills, and responsibilities:
Log all of the skills you've had a chance to develop and all the tasks and responsibilities you've been entrusted with during your time with the company. Having a visual of your progress benefits both your employer and yourself. It will assist your supervisor with a final evaluation and also provides them with valuable feedback on the challenges and opportunities of the role. For you, it's a pool of skills and responsibilities you can pick from when tailoring your resume and cover letter for future jobs.
7.   Complete tasks:
Before you leave, you should have all your projects and tasks completed and easy to find.  If you have been working on a project or assignment that requires someone to take over, be sure to leave time for a transition to pass along all your work.
8.   Updating your resume:
Before you leave, it is important that you update your resume with the experience you've gained from your work term. This will prepare you for the upcoming hiring process. A few tips from your Career Recruitment Specialists for updating your resume:
Your resume should reflect the skills and knowledge you've developed during your work term.
Include all new qualifications, volunteer/extra work, and new skills.
Avoid using the title "Intern" or "Co-op" – speak with your supervisor about a title that accurately reflects the work you did.
Ensure your action statements focus on the skills you used, the duties you performed and the result or value of the work.
9.   Updating your LinkedIn profile: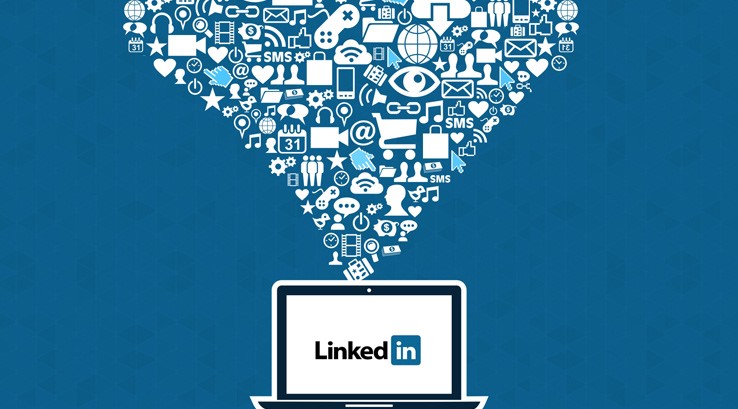 LinkedIn is a powerful tool that can either enhance or hinder your chances of finding your future job. LinkedIn is a valuable online profile that highlights your skills, education, and qualifications. Just like your Facebook profile, your LinkedIn should always be up to date. Here is a list of 6 things you should do to update your LinkedIn profile after your work term, drawing some inspiration from Forbes' Eight Things You Should Do on LinkedIn As Soon As You Get Laid Off :
Update your work experience: Treat your LinkedIn profile like a resume, employers will be looking at it. Make sure to add your work term position to your profile. You have developed many new skills and have been entrusted with many new tasks. Include all these in the job description, allow it to accurately reflect the work you have done. What you have learned can be valuable to future employers.
Update your contact info: If your current listed contact info pertains to your current place of employment, make sure to change it to a personal email once you leave.
Update your summary: Tag something on to the end of your summary indicating you are looking for a new opportunity. It indicates that you are looking for a new position. The more specific the better.
Enter an end date for your current job: Make sure to uncheck the "I currently work there" box and put in an end date.
Add new qualifications: If you have earned any new qualifications or certifications during your work term, add them to your profile.
Add Connections: In the last few weeks on the job, make as many connections with both coworkers and clients as you can. Add the people you have met and connected with to your LinkedIn profile. When requesting to add them as a connection, tailor your message to each individual, and remind them of how you know each other. These first-degree connections can help you get a foot in the door with the companies you want to work for in the future.
Ask for recommendations: Let your colleagues know that you will be looking for a new job. Hopefully, by now you will have a better sense of what you hope to do for your next work term. When asking for a recommendation be as specific as possible, suggest bullet points you would like them to cover. You should offer to write them a recommendation in return.
10.  Pass in keys and company property:
Be sure to leave all keys, company property, and confidential material if you have been given any during your work term.
Conclusion
Your work term is merely the first step to a long and prosperous career. First impressions count for everything and what you do now can make the next step that much easier. Value the connections you have made, they can be invaluable to your career. Work hard and making a lasting impression with your employer; their support through connections and references can be a huge asset to your future work endeavors. Stay on top of your tasks and update all your information whether it be resumes or LinkedIn, because it's never too early to start hunting for the next position. Good luck and make the best of your last few weeks on the job!