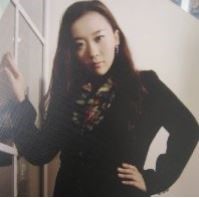 Miranda Ding is a third year Commerce student from China. She has completed two co-op work terms and secured her third work term for summer 2015. Last summer, she participated in the Workplace Experience Program (WEP) where she had the opportunity to gain exposure to the Canadian work environment with Clearwater Seafoods.
"I signed up for the Workplace Experience Program because I want to find a job in Canada after graduation.  As an international student, I was looking forward to networking with Canadian companies but found it to be intimidating. The Workplace Experience Program gave me an excellent opportunity to approach Canadian companies in a confident manner.
At Clearwater Seafoods I was able to job shadow members of the sales, logistics and marketing departments. The logistics department impressed me the most and influenced my decision to major in Marketing Logistics. At Clearwater Seafoods I witnessed the strong relationships between employees and how much they really enjoyed the jobs that they were doing.
The WEP is a unique opportunity where you get to observe the Canadian workplace environment. The program taught me to be motivated and to take advantage of every opportunity available."
Miranda kept in communication with her contact at Clearwater Seafoods and was fortunate to secure a co-op work term with them, for summer 2015. Do not miss the opportunity to apply. Applications are due on Sunday, March 29th.
Marina Silva is a second year Commerce student from Sao Paulo, Brazil. She is currently on her first co-op work term with Nova Scotia Business Inc. (NSBI). This past summer, she was a part of the Management Career Services' Workplace Experience Program (WEP) where she worked for Cox and Palmer law firm, in Halifax.
"I signed up for the Workplace Experience Program because I considered it a great opportunity for me, as an international student, to network, gain knowledge on business positions within companies, and experience a Canadian business environment.
Through the Work Place Experience Program, I learned some of the characteristics Canadian employers' value that are different from Brazil. Firstly, I did not observe "workaholic" behavior in the workplace; all of the teams and directors presented a positive attitude and happiness in executing their jobs. Secondly, people were always willing to help in a proactive way and were open to answering all my questions.
Through my WEP experience at Cox + Palmer, I was able to meet and have a conversations with the Chief Operating Officer (COO) and with the supervisors of each department: the Director of Finance, the Marketing Manager, the Human Resources Manager, and the Library Services Manager. My conversation with the Library Services Manager increased my interest in research and databases, which was one of the reasons why I became interested in the position I am currently working in as a Research Assistant at NSBI.
I believe the WEP helped me to achieve success in my job search. The COO even offered to be one of my references. International students should take advantage of this program because it opens doors, and helps us to be more confident in the Canadian workplace. The Workplace Experience Program is a unique program and international students are lucky to have the chance to participate in it.