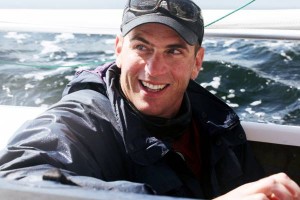 The Faculties of Health Professions, Medicine, Dentistry and Science (Clinical Psychology) are once again this year hosting a special interprofessional education event for all incoming first year students – nearly 1000 in number – in all entry to practice programs.  It will be held in the Rebecca Cohn Theatre on Wednesday, September 14, 2011 from 5:00 to 7:00 pm (registration begins at 4:30).
This year's event will feature Paul Tingley, a Halifax native and highly accomplished Paralympic sailor with a 2.4-metre solo keelboat championship in the Netherlands in 2010 – only the fourth in 20 years for a disabled sailor – and a gold medal at the Summer Paralympics in China in 2008.  Paul, along with his coach Colin Guthrie and his physiotherapist Judy Lugar, will talk about the nature of interdisciplinary teamwork in both the health and sports worlds. 
Invitations will be sent to all first year entry-to-practice students in early September.  Because of the importance of the concepts of interprofessional collaboration and patient/client/family-centred care, students are required and expected to attend and participate.  There will also be a limited number of tickets for non-student attendees from the associated faculties.  If you would like a ticket, please email
fhp@dal.ca
to be added to the guest list.
Please mark the date and time on your calendars. To learn more about Paul,
read the recent profile
that appeared in the Chronicle Herald.