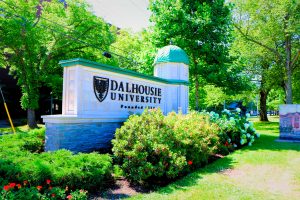 Strength of the Human Spirit: COVID-19 – Isolation, Loneliness & Societal Change

12pm – 1pm (ADT): Virtual Presentation
1pm – 2pm (ADT): Breakout Discussion
Dr. Terry Waite knows a thing or two about solitude and loneliness. The English humanitarian and author travelled to Lebanon in 1987 to secure the release of four hostages as an envoy for the Church of England. He was kidnapped and held captive for 1,763 days by Islamic fundamentalists until his release in 1991.
Enduring nearly five years of solitary confinement, Dr. Waite's experiences and observations about the power of solitude in our lives is more relevant than ever as we contemplate the future in a new world of restrictions imposed by the coronavirus.
The author of three books (Taken on Trust, Out of the Silence and Solitude) will share his thoughts on how solitude can shape the human soul and act as a force for good in our lives, if used effectively.
Following Dr. Waite's formal presentation, breakout sessions combining students and community participants will be made available to encourage further exploration of the many issues and challenges raised by COVID-19.
Submit questions for Dr. Waite to address here: Wendy.TerrisKlaus@dal.ca
To participate in the follow-on discussion group: email spatalk@dal.ca noting DISCUSSION.
Time
Starts: Saturday October 17, 2020 – 12:00 PM
Ends: Saturday October 17, 2020 – 02:00 PM
Location
Attend the event here: https://tinyurl.com/y54cno22
Cost
No fee.
Additional Information
This Lloyd G. Shaw Lecture at Dalhousie University is supported in partnership with the Warren Discussion Series of Segelberg Trust.  
Supported by Dalhousie University, Faculty of Management and School of Social Work.
Contact
Further information:  Contact David Stuewe at David.Stuewe@dal.ca