On what we can know for sure (and why who is saying it matters)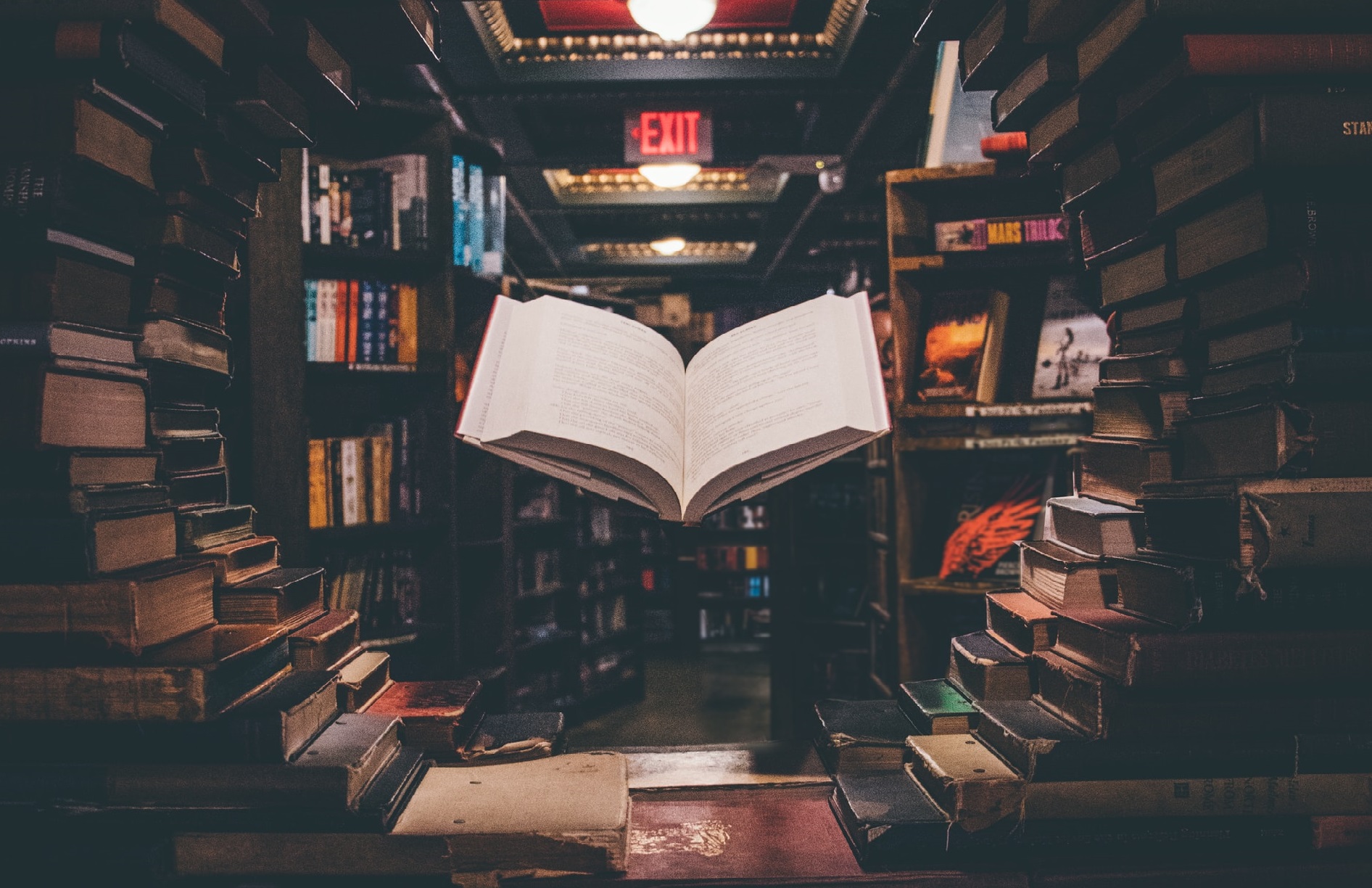 Trigger warning: This blog contains a graphic discussion of sexual violence and forced containment.
Oprah has seemingly coined the phrase, "What I know for sure, is…", but her love affair with these few words really started back in 1998 when journalist and film critic Gene Siskel asked her what she knew for sure in an interview. She didn't have an answer for him right away, but thought about it enough to integrate her responses into a recurring column for O Magazine and her first New York Times bestselling book. The role that knowledge plays in our lives is one that I have also been interested in. Growing up in a Christian household meant that the Bible was never too far away. One of the verses that I loved to recite as a child was Proverbs 4:7 – "Wisdom is the principal thing; Therefore get wisdom. And in all your getting, get understanding."
But are knowledge and wisdom so easily acquired? In the introduction to What I Know For Sure, Oprah writes of "walking the dogs or brewing a cup of chai or soaking in the tub, when, out of nowhere, a little moment of crystal clarity will bring me back to something that in my head and my heart and my gut, I absolutely do know beyond a shadow of a doubt." Here she speaks of knowledge as though it is almost ethereal and can be accessed intuitively, but some philosophers haven't been so sure. René Descartes devised an entire "Evil Demon" scenario, wondering whether we were being deceived about every aspect of our reality, to try and figure out what we could be completely certain of. By the end of his Sixth Meditation he was sure that God existed, mathematical principles were true, and that his mind and body existed, but he still didn't think that he could fully trust his senses and even admitted that his mind was prone to error. David Hume also doubted whether we could prove that our perceptions of the world accurately depicted them.
In response to the old school skepticism of Descartes and Hume (after all, they lived during the 17th and 18th centuries), one might turn to science as our most certain source of knowledge. But even this field is not without doubt. Thomas Kuhn argued in The Structure of Scientific Revolutions that while theories are developed to help us piece together the puzzle of our universe, they do not necessarily strike at The Truth. Think about the difference between Newton's theory and Einstein's theory of relativity. For Kuhn, these are two entirely different ways of approaching the world; two "revolutions" in science whose frameworks cannot be compared. While he states that paradigm shifts such as these are rare, whether or not Newton's or Einstein's theory gets us closer to an "objective" truth is not a question that he thinks we can answer. The set of concepts that underlie each theory are thought to be so different that they are incommensurable.
I will end this line of inquiry considering what many philosophers have thought to be the most satisfactory response to the question of what we can know for sure. "Knowledge is justified, true belief" is a formula taught in many introductory philosophy classes. The source for this idea is found, amongst other places, in W. K. Clifford's insistence that "it is wrong always, everywhere and for everyone, to believe anything upon insufficient evidence." Clifford's conclusion captures well the fact that to know something is to have good enough reason to believe it. While we could always be wrong about what we believe, we should at the very least be able to defend our views.
If the problem of knowledge acquisition is not complicated enough, the problem of knowledge communication is even more complex. How do we know whether someone is telling us the truth? We could turn to psychology to learn how to "spot a lie" through body language, or we could look beneath the surface of our physical experience to our sociological one. After all, didn't everything within George Floyd and Eric Garner scream out "I can't breathe!", yet they still weren't believed. Why not?
There is historical precedence for such instances of disbelief. During a certain point in American history slaves couldn't even testify against white people in court, so why would we expect the testimonies of their descendants (actual or presumed) to be taken as seriously as the testimonies of others? The philosophical concept naming this experience is "testimonial injustice," defined by Miranda Fricker as when "a speaker receives an unfair deficit of credibility from a hearer owing to prejudice on the hearer's part."
Questions surrounding who we believe became even more salient for me after the murder of Oluwatoyin Salau. Salau was a Black Lives Matter activist and besides that, a black woman in a society of not only endemic racism, but sexism ("misogynoir," or the "the anti-Black racist misogyny that Black women experience," is its name). When I read that she disappeared only days after documenting her sexual assault on Twitter, my heart broke. As I worried about her safety my mind returned to one question: "When she went to the police, was she believed?"
My thoughts floated to Kimberlé Crenshaw's seminal text on intersectionality, where she explores how the gendered experiences of women of colour differ from those of white women. In "Mapping the Margins" she considers these differences through an examination of battering and rape. What came to mind was also Kristie Dotson's "Tracking Epistemic Violence, Tracking Practices of Silencing." In her article, she brings to light different forms of silencing through an examination of how black women's voices have been suppressed within our society. During the course of her analysis, Dotson quotes Crenshaw:
"[R]ace adds yet another dimension to sources of suppression of the problem of domestic violence within nonwhite communities. People of color often must weigh their interests in avoiding issues that might reinforce distorted public perceptions against the need to acknowledge and address intracommunity problems. Yet the cost of suppression is seldom recognized, in part because the failure to discuss the issue shapes perceptions of how serious the problem is in the first place." (Crenshaw 1991, 1256) (Page 244)
Salau was killed by a man named Aaron Glee, who held her captive for days and repeatedly raped her before taking her life. He also killed a 75-year-old woman named Victoria Sims. Glee was not the man who she reported on Twitter had sexually assaulted her. According to Global News:
"Glee told police that he struck up a conversation with Salau at a Tallahassee bus stop the afternoon of June 6, where she told him she had been sexually assaulted early that morning and did not have permanent housing. Glee offered to take Salau to his home to bathe and sleep and contacted Sims for a ride."
The insistence that all Black lives matter (Black women's lives as well as Black men's; Black trans and queer lives as well as Black cis and heterosexual lives) comes to a painful head in stories such as these. I won't expand on this thought further.
To speak of misogynoir is not to try and make our burden seem heavier to bear than the burden of others. It is to highlight the complexity of the human experience, and to remind us that the fight for justice is multi-faceted. Two final thoughts: Rest in Power Oluwatoyin Salau. And arrest and charge the cops who killed Breonna Taylor.
Photo by Jaredd Craig on Unsplash