OpenThink Community
Based at Dalhousie University's Faculty of Graduate Studies, OpenThink draws on experts at Dalhousie and the University of King's College, as well as external partners like NATIONAL Public Relations, to provide a select group of PhD students from across academic disciplines with the skills and confidence they need to open their thinking to the world. [...]
Based at Dalhousie University's Faculty of Graduate Studies, OpenThink draws on experts at Dalhousie and the University of King's College, as well as external partners like NATIONAL Public Relations, to provide a select group of PhD students from across academic disciplines with the skills and confidence they need to open their thinking to the world.

Dr. Lynne Robinson is a professor in the School of Health and Human Performance at Dalhousie University and the academic director of the OpenThink Initiative.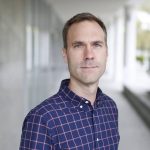 Andrew Riley is the program director of the OpenThink Initiative and the senior manager of strategy and communications for Dalhousie's Faculty of Graduate Studies.
Workshop leaders

The Vice-President of the Halifax office of NATIONAL Public Relations, Kristan Hines previously served as the Chief of Staff to the Premier of Nova Scotia. She has also spent time in Ottawa on Parliament Hill, providing strategic political, policy and communications advice for cabinet members and elected officials.

An award-winning journalist, Kim Pittaway is the former managing editor and editor-in-chief of Chatelaine and a past president of the Writers' Federation of Nova Scotia. Currently, she is the executive director of the MFA in Creative Nonfiction program at the University of King's College, as well as an instructor in the journalism program.

An assistant professor in the journalism program at the University of King's College, David Swick spent over 20 years as a journalist writing for newspapers and magazines as well as contributing to documentaries for television and CBC Radio.

Dalhousie's head of creative services, Paul Williams is also the treasurer and past president of the Atlantic Chapter of the Society of Graphic Designers of Canada. He is the former creative director of NATIONAL Public Relations and a past Nova Scotia Community College faculty member.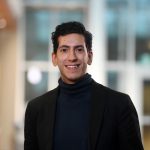 A Medical Neuroscience PhD student at Dalhousie University, Tareq Yousef was also a member of OpenThink's inaugural 2020 cohort.