Did you know that Rowe School of Business students have launched four new business-focused student societies this year alone? These and other groups of passionate student leaders are eager to interact with employers. Management Career Services regularly collaborates and consults with student societies to ensure strong student engagement with employers and career development initiatives both on and off campus. Get to know who the societies are, what they're passionate about, and how you can connect with them.
Dalhousie Commerce Society     Connect | Contact
"The Dalhousie Commerce Society (DCS) is a non-profit organization that represents the interests of over 1,000 full time undergraduate, commerce co-op students. We strive to build a sense of community among all Dalhousie commerce undergraduates, and we serve as the link between students, faculty, the business community, and business schools across Canada."
Dalhousie Management Society     Connect | Contact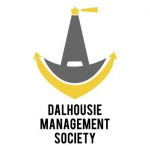 "The Dalhousie Management Society is the voice for our Bachelor of Management students. It's one of the key avenues through which the program's students are connected to the faculty and the administration."
Dalhousie MBA Society   

"The objectives of the MBA Society are to represent the views and interests of all students enrolled in the Corporate Residency MBA program at Dalhousie University and to provide academic, social, and cultural activities for the members of the Society."
Dalhousie Investment Society     Connect | Contact
"The mission of the Dalhousie Investment Society (DALIS) is to bridge the gap between classroom and industry by providing our members with a tangible skill set they can apply in the real world. DALIS manages a virtual portfolio via the Bloomberg Professional Service, distributes a monthly publication, The Schooner, to alumni and professionals in the financial services industry, and attempts to differentiate itself through the use of derivatives within its virtual portfolio."
Dalhousie Accounting Society     Connect | Contact
"We focus on creating a sense of guidance and community within the Accounting major, through networking sessions, panels, and informal events held each semester."
Rowe Marketing Association     Connect | Contact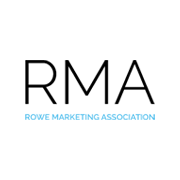 "RMA is a student-run, non-profit marketing association, providing advertising services and career development opportunities for marketing students."
Rowe Women in Business Association     Connect | Contact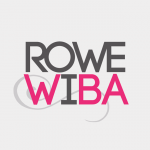 "Our mission is to inspire young women to take on leadership roles and pursue success."
Dalhousie Real Estate Association     Connect | Contact

"The Dalhousie Real Estate Association is a platform for higher learning and professional development tailored to commercial real estate."
Dalhousie Entrepreneurship Society     Connect | Contact
"A student-centric organization on campus that aims to build an inclusive innovation and entrepreneurship ecosystem on the Dalhousie University campus from within by exposing students in all faculties to resources and funding opportunities, organizing hackathons, startup weekends, conferences and connecting them with the local startup community."
Dalhousie Enactus*     Connect | Contact
"Entrepreneurial Action Us – is an international organization with different student society chapters around the world. It is a collaboration of student, academic and business individuals that use entrepreneurial action as a tool to affect change in our community. Dalhousie Enactus is a student society that focuses on improving the community through entrepreneurial action."
*Note: Dalhousie Enactus is open to all Dalhousie students but Rowe School of Business students comprise a strong contingent in the group. The group is also very closely tied to the Faculty of Management through the Norman Newman Centre for Entrepreneurship.