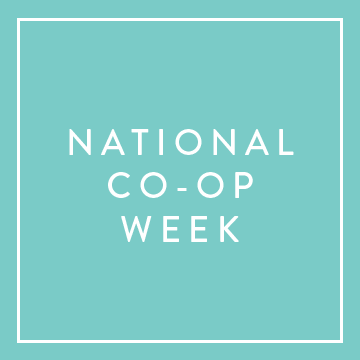 Monday, March 16th officially kicks off National Co-op Education Week but Management Career Services started celebrating today during our annual Employer Appreciation Breakfast. The event brought together representatives from our Employer of the Year, Citco, our Co-op Student of the Year, Daphne Wallace, and 8 of the 17 total supervisors from across the country who were nominated by their co-op students for an Employer Appreciation Award in 2014.
Outstanding Co-op Supervisors Make a Difference
The following supervisors were recognized for providing their student with an enriching work term experience which has undoubtedly made a positive impact in their lives as young professionals.
Angela Barret of the Dalhousie Department of Athletics & Recreation Services – nominated by Jocelyn Brison
Brad Wuetherick of the Dalhousie Centre for Learning & Teaching – nominated by Leon Karunanayake
Brian Montgomery of RBC Dominion Securities – nominated by Geoff St.Clair
Brie Taylor of Fuse Marketing Group – nominated by Daniel Blumberg
Colleen Power of NSBI – nominated by Myriam Lemire
Deanna Skinner of Maritime Travel – nominated by Tess Aguinaga
Jeff Kelly of Aramark Canada – nominated by Zain Cheema
Kathleen Khoury of Parkland Fuel Corporation – nominated by Maggie Hua
Katie Shaver of Fuse Marketing Group – nominated by Daniel Blumberg
Laurie Robertson of IBM – nominated by Brendan Huff
Le-Chi Luc of PwC – nominated by Kelli McLean
Marianne Hagen of the Dalhousie Faculty of Management –  nominated by Sydney Cranstone
Peter Rainforth of the Nova Scotia Department of Transportation Infrastructure and Renewal – nominated by Jessica Labelle
Robert Braund of Environment Canada – nominated by Micaela McGee
Shane Hughson of Bell Aliant – nominated by Greg Veinott
Tracey Simpson of Bell Aliant – nominated by Greg Veinott
Vanessa Burns of the Heart & Stroke Foundation of Nova Scotia – nominated by Geoff St.Clair
2014 Co-op Student of the Year, Daphne Wallace
Fourth year Bachelor of Commerce student, Daphne Wallace, recently earned the title of Management Career Services' Co-op Student of the Year through her exemplary work term performance, combined with her superior academic achievements, volunteerism, and student leadership roles. We were pleased to present Daphne with her certificate of achievement yesterday at our Employer Appreciation Breakfast event.
A major in Finance, Daphne spent her final co-op at Scotiabank Global Banking and Markets as a Sales and Trading Analyst, a highly sought-after co-op position. She has since accepted a position for the Scotiabank Global Banking and Markets Sales and Trading Rotational Program beginning August 2015, and in the interim, was selected by Scotiabank to be a GBM Student Ambassador to act as a liaison between the Bank and the Rowe School of Business.
Daphne has been highly involved in life at Dalhousie. She has been a member of Dalhousie's Women's Varsity Soccer Team for four years, and was team captain her fourth year. As a varsity athlete, she achieved two consecutive Atlantic University Sport (AUS) Championship Titles, and subsequently travelled across Canada to represent Dalhousie in the Canadian Interuniversity Sport (CIS) Playoffs.
She is also actively involved in the Rowe School of Business as Co-President of the Dalhousie Investment Society, which has over 150 members. An Executive Member and Academic Delegate on the Rowe School of Business 2015 Jeux de Commerce Central team, Daphne helped capture 1st place in the International Business category along with her two teammates.
Academically, Daphne has received eight scholarships, the most recent of which being the very prestigious Frank H. Sobey Award for Business Excellence. She is also an invited member of the Golden Key International Honor Society and has been on the Dean's List 6 times. Recognizing the importance of volunteerism, she is a Dalhousie representative on the Student Organizing Committee for the Halifax Relay for Life in support of the Canadian Cancer Society.
Daphne's dedication to academic, extra-curricular, career and leadership excellence is an inspiration to other students and makes her the obvious choice for our Co-op Student of the Year award. Congratulations, Daphne!
Employer of the Year, Citco
Citco Group of Companies is a worldwide group of independent  financial service providers serving the world's elite hedge funds, private equity  and real estate firms, institutional banks, Global 1000 companies and high net worth individuals.  Citco services these sectors – offering hedge fund administration, custody and fund trading, financial products and corporate and trust planning solutions. Established 8 years ago, the Halifax office has grown to be a professional team of 350 people who service over 150 clients. This success has been built on an ability to innovate and consistently deliver a quality product.
Since 2008, Citco has supported an impressive 21 co-op work terms. In addition to providing quality experiences to our students through employment, Janet Olsen and her team at Citco are consistent supporters of Management Career Services events, volunteering their time as mock interviewers for events such as Super Wednesday and  The "You're Hired" Interview Competition as well as attending annual networking events.Year over year, Citco graciously hosts our students for Corporate Tours, providing students with an opportunity to tour their office, learn more about what Citco does, and get a feel for the corporate culture.
We caught up with former and current co-op students to find out what makes Citco a great co-op employer. Watch the Youtube video.
Thank you to Citco for your ongoing support of Dalhousie's Faculty of Management Co-op program and overall student development. Congratulations on being chosen as our 2014 Employer of the Year!
Congratulations to this year's honorees, and Happy National Co-op Education Week to all of our valued employers who continue to provide our students with great experiential learning opportunities.