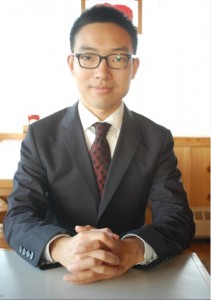 Ziyang Zhang, a 3rd year Commerce student, faced challenges as an international student, yet he managed to take those challenges and create a success story.
"The biggest challenge was the language barrier, however I practiced hard and eventually landed a job with Credit Union Atlantic. I loved the work, loved the people and loved that I was able to enhance my business communication and project management skills. For international students, language fluency is key when seeking a career in Canada. As long as you keep trying and practicing, opportunities will be right around the corner."
International students looking for more tips and advice should register for the International Student Orientation held October 5 via myCareer.